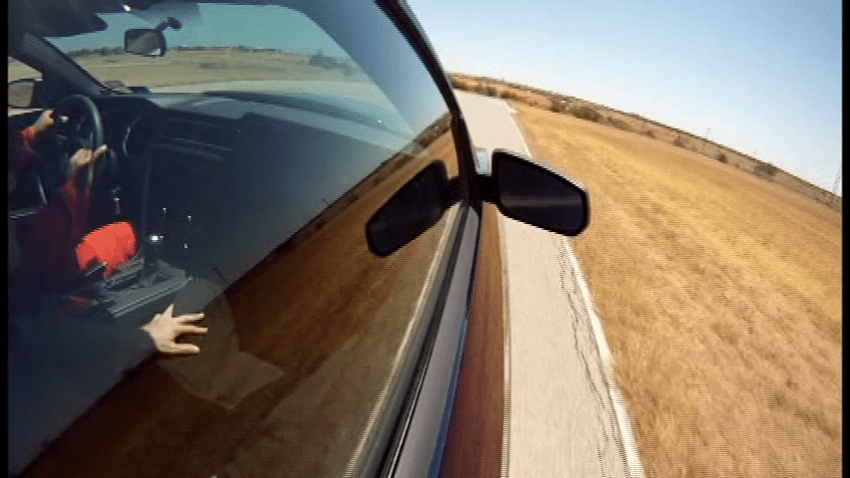 A Cresson businessman makes his love for racing his livelihood.
MotorSport Ranch in Cresson is a country club for racers to enjoy their hot rides.
"This was the first of its kind. The very first motor sport country club and it's exactly the same model as a golf country club except with a little bit more adrenaline and a bit more horse power," said Motor Sport Ranch owner Jack Farr.
Like other entrepreneurs, Farr saw a need and filled it.
"It was just very difficult to go and get time on a track. You were either going with some Porche club or vintage car racer. There were actually about 150 of you that would go out and rent a track someplace, get your sessions in over a Saturday or a Sunday, but here we changed the format totally. Members of this club have access to 140 or more days out of the year that they can come and play and entertain friends and family," said Farr.
Not content to just spend your downtime at the track? You can even live there if you want.
"A little bit out of the box. Everyone has heard of houses on golf courses and even on airstrips or a house on the lake, but what we have here are what we call the Villas at Motor Sport Ranch. Most of these are weekend homes or vacation homes for people who like to drive on track. It just depends on what you want. These houses here at the ranch. Went for probably $250,000. This one that we are in is probably more like a $450,000 one," said Farr.
One of the biggest has two bedrooms with just as many baths, a huge kitchen, living room plus patio. That's just the second floor.
"Most of the villas, the upstairs is the living section, most of them have a 3rd floor even, like a lookout, what they call a crow's nest where you can lookout and get even a bird's eye view of the race track. So, this one has three floors and, of course, the bottom floor is the shop. It's the place to store, play with your cars, your equipment," said Farr.
The whole complex is a dream Farr is still realizing.
"It's hard for me to internalize this whole place this whole experience. I set up a place where everyone from the enthusiast all the way to the high end racer, even professional racer, could have a place where they could drive, to test, to tune up, to entertain," said Farr.
But it's not just for the rich and famous, Farr says.
"One of the myths is that it takes a lot of money to go do this, but I can tell you that I know people who spend more money on their bass fishing. Some people just bring out their daily driver. It might be a Miata or a Mustang or a Porche. It's the same car they are driving on the street they just come out here, swap their wheels and tires and having a blast on the track," said Farr.
You can also work on your car in other garages on site as well.
"I do it for fun, yeah. It's a great event. Also, you know meet a lot of interesting people. So, it's worked out to be good business as well as pleasure," said businessman Denis Boulle.
When you take a good look at his cup car you'll quickly learn off track Boulle sells diamonds, watches and fine jewelry.
"You know it's somewhere you can come hang out. You meet great people. I mean the quality of people in this sport is absolutely incredible. Mostly, these are very successful people who are now retired who otherwise who want to play on the weekends. So, it's a great way to socialize with people and then when you're on the track you're trying to run them off the track," said Boulle.
Just what they say they need to relax.
"Honestly, for guys, you know, we like mechanical things, but this is the most fun you can have with your trousers on," said Boulle.
Farr believes in the same sentiment. He just puts it differently.
"As the saying goes, a bad racing is still better than a great day at work," said Farr.
MotorSport Ranch
9012 Performance Court
Cresson, TX 76035
817-512-3162
www.motorsportranch.com