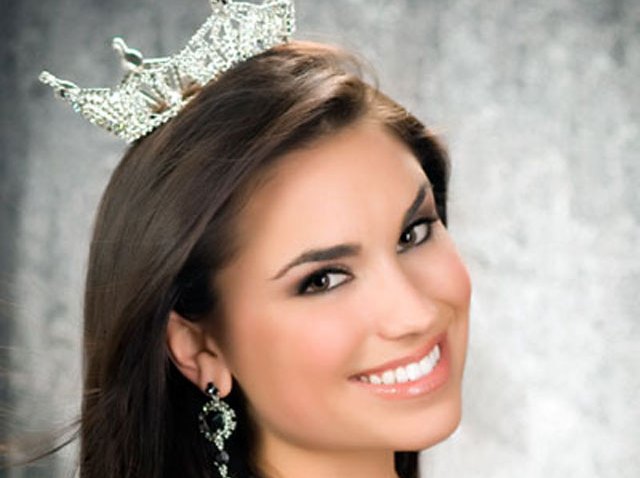 Miss Fort Worth, Ashley Melnick, is the 75th Miss Texas crowned.
The annual pageant turned 75 this year.
Friday night ten finalists competed for the crown at Texas Hall on the University of Texas at Arlington campus.
Miss Arlington, Cristie Kibler, was 4th Runner-Up, Miss White Settlement, Kendal Morris, was 3rd Runner-Up, Miss Frisco, DaNae Couch, was 2nd Runner-Up, and Miss Irving, Jordan Johannsen, was 1st Runner-Up.
Melnick not only took home the crown at the end of the pageant, she was also named the preliminary talent winner on Monday and the preliminary physical fitness in swimsuit winner on Wednesday.
Melnick is a Carroll High School graduate and currently attending Texas Christian University. She will represent Texas at the Miss America pageant in January in Las Vegas, where the national pageant will be celebrating 90 years.
Besides taking part in the national pageant Melnick will make an average of 400 appearances during her reign, speaking to more than 100,000 school children and raising funds for several charities including her personal platform, The Voice of Autism.
The Miss Texas talent portion of the competition showcased some interesting hobbies such as an electric guitar performance by Miss Harris County, Ruthie Bram. There were also a few unusual presentations from the Miss Teen Texas talent competition such as two different ventriliquist acts given by Miss Teen Texas (and former Miss Teen Frisco) Madison Fuller, and Miss Teen Denton County, Laryssa Bonacquisti. Miss Teen White Rock Lake, Destiny Velez, gave a crowd-pleasing performance of "Wipe Out" on her personalized drum set.
This year's Miss Texas pageant featured a tribute to the 75 years of the pageant in the Lone Star state. The audience was treated to a performance by former Miss Texas winners who presented portions of their talent performances complete with the original costumes from the years in which they were crowned. Performances included a floutist, a ventriloquist, and even a brief monologue from "Gone With the Wind." During the tribute, Miss Texas winners from as early as 1948 and as current as 2007 were all on stage together.
Another milestone the pageant faced this year is the retirement of pageant chairwoman, CEO and executive director Jean Magness. Magness took over as head of the state pageant after her late husband B. Don Magness.

Next year, Fort Worth lawyer Marvin Blum takes over as chairman.