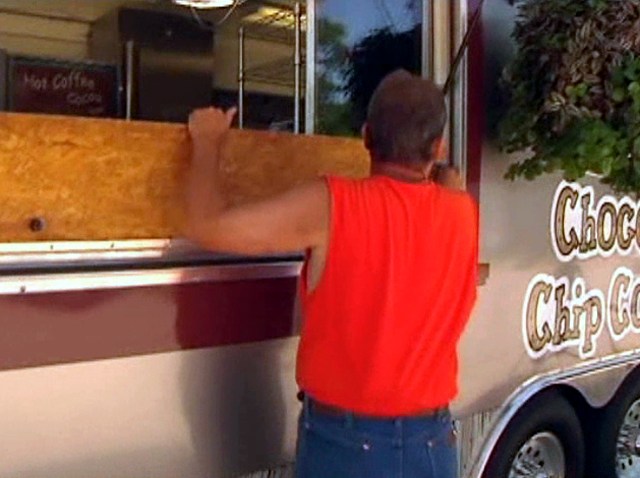 Mayfest begins Thursday at Trinity Park in Fort Worth, and organizers are hoping for their biggest turnout yet after last year's event was canceled because of the swine flu outbreak.
Elizabeth Basham, the event's executive director, said they have worked hard to bring the festival back with new attractions.
"If everything goes according to plan, the weather cooperates and the fact that we've been able to keep our expenses down, we should be able to give back approximately $500,000 to our community partners," she said.
Vendors such as Don Deering from Minnesota, who sells some killer chocolate chip cookies, had to close up his shop before it even opened at Mayfest in 2009.
"I was pretty disappointed," he said. "You know, we all were."
But Deering made the trip south again this year.
"We're ready to rock," he said. "We're ready to sell cookies."
Nearly all of the vendors from past year are returning, and organizers promise visitors will see even more for the first time.
"We've had approximately -- depending on the area we're looking at -- probably at least a 90 percent return rate, and I'm still fielding phone calls today for people wanting to come into Mayfest," Basham said.
Organizers are placing hand-sanitizing stations throughout the festival grounds. They expect more than 200,000 visitors this year. If 225,000 people attend, it would set a new attendance record.
"They're buying tickets online," Basham said. "We've already sold 1,300 tickets resale. So absolutely, this is going to be the Mayfest to come to."
But 15 years after dozens of people were injured in a hailstorm at Mayfest, the weather remains the biggest concern.
The forecast calls for a chance of showers every day this weekend.
"A little rain is not going to dampen our spirits, and i think Fort Worth, as much as they've supported us in the past this past year, they'll come out irregardless" Basham said.
Mayfest begins at Trinity Park in Fort Worth at 3:30 p.m. Thursday and runs until 7 p.m. Sunday. Admission is $8 for adults, $5 for children ages 6-12, and free for those younger than 5.