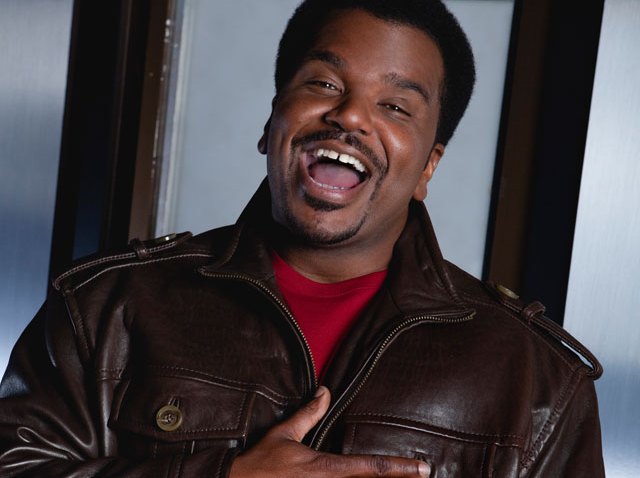 What an episode! The second half of the New York Auditions was packed with talented comics, a robotic man, clowns, anti-semite reverends, a minion, and Jordan Rock? This combination of characters made for some laughs, cries, and surprises all night.
First up was another home boy Jerry Rocha from Dallas,TX who graced the judges with a joke about his Mexican grandfather who was a doctor and all he could say when he immigrated to the US was "It's ok." Not the kind of doctor we want! We will be cheering him on in the semifinals.
Calise Hawkins was a spunky single mom whose homeless guy joke didn't impress judge Andy Kindler, who thought her stage presence was good but her joke was a bit "disturbing." The other two judges gave her a pass to the showcase to see if the audience liked her.
Soon to follow the first round of great comics was Mr. Zed, a robotic, remote controlled manic. Oh wait he's a real man! We were also visited by our beloved series of clowns -- and you thought they were going to stay home tonight.
Kyle Grooms nailed his Barack Obama impression in the audition and impressed the audience at the showcase. He will be in the semi-finals.
Ryan Hamilton, another semi-finalist from Idaho talked about the New Yorker mentality of the Midwest being composed of everything in between New York and LA.
Jordan Carlos of Dallas, made his presence known tonight. He was among some of the great comics that performed well but wasn't handed a golden ticket. Good try, Carlos -- Dallas still loves you!
Nikki Glaser had fire in her eyes and victory on the lips as she returned to audition again after Season 4. She plans to take no prisoners this time in the semifinals.
Just when we start to see some great talent, in comes the fairly odd couple: Reverend Bill and Betty Holland, who started the round of anti-semite jokes that offended Andy. We don't think they got the memo about the Hitler references being the key to getting into the showcase like contestants from previous nights...
Brian McKim and his wife Traci Skene competed against each other in the first round. They both made it to the showcase but only McKim was handed a golden ticket to Hollywood. At least one of them made it, right?
Jordan Rock, Chris Rock's youngest brother, showed up to make himself known. His audition got cricket chirps and a pity vote by Judge Natasha Leggero; but, alas, he does not make it to the showcase. He does however promise to step up his game for next time. Make your brother proud, Jordan!
Adrienne Lapalucci was characterized as the monotone school teacher type with a short bob and artsy glasses. Her unique delivery got her a place in the semis.
Here is a Recap of the Texans to cheer on in the semi-finals:
Jamie Lee: Dallas, TX
Amanda Melson: San Antonio,TX
Jerry Rocha: Dallas, TX
Set your TiVo! Semi Finals start next week in Hollywood.