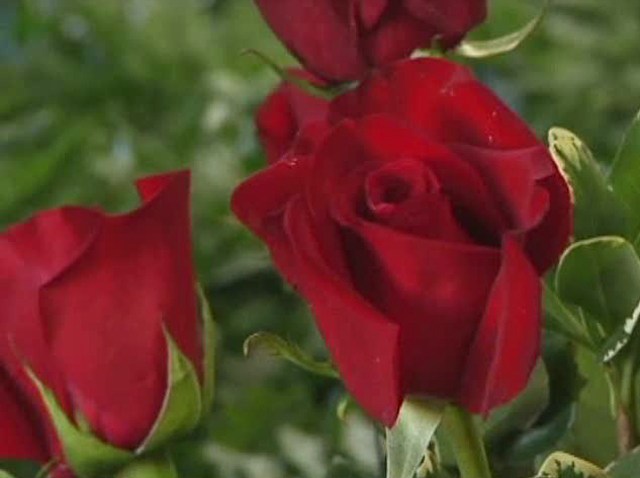 Many North Texans shopped for Valentine's Day gifts on the day of the holiday. Some people planned it that way, and others found out you can't always get what you want at the last minute.
"But I always wait 'til the last minute, so I can get the surprise factor," said Steven Young, of Fort Worth, who ended up getting the surprise himself when he found out it was too late to schedule a flower delivery.
At Kroger stores across the Metroplex, the customer base was dominated by men looking for a special gift for the woman in their lives. A tent in the parking lot made it fast and easy for them to run in and out.
"We're doing pretty good. We're doing a lot better than we expected 'cause the weather is doing great," said florist Ashley Carroll, who has been working long hours to create floral arrangements.
The most popular Valentine's Day gift is still a dozen roses, which is the gift Arlington resident Tommy Crumpton delivered to the workplace of his wife of 34 years. But a single rose also can say a lot.
"The rose smells really good," said 6-year-old Jacob Vesper, a Kindergartener. "I'm giving it to Mrs. Markwardt, my teacher."
The average American man is spending about $160 this Valentine's, which is more than twice as much as the average woman.
There are other ways to say "I love you," but most people still do it with flowers or candy.