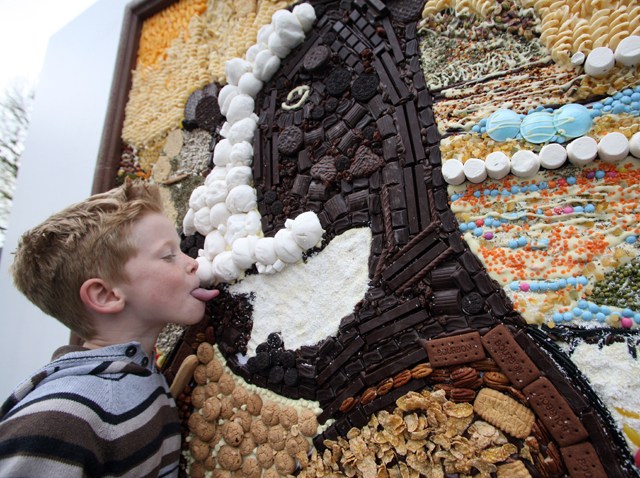 EAT PRAY EAT: Some yogis will recommend not eating for two hours before you get your cobra pose on. If you show up at Tsada Yoga in the South Side on Lamar building tonight ready to knaw on your neighbors' calves, worry not: David Romanelli is teaching tonight's Jam Sessions: Yoga for Foodies class, which means a decadent meal by Dean Fearing will immediately follow. Read more about Romanelli's yoga-as-appetizer theories here. $90. Sold out.
GET STICKY: Beth Marie's Old Fashioned Ice Cream is beloved in Denton for scrumptious homemade flavors, fresh-baked waffle cones and 1950s-style soda shop setup. The newer location at Unicorn Lake sits at easier reach for those in Corinth, Flower Mound and Highland Village, and Monday specials featuring dollar cones and a kids' craft at no cost makes the magic hour so much sweeter for parents. Littles will leave with a balloon. 5-8PM.
CLEAN UP: Sorry to be the buzzkill, guys, but sundae season should remind you it's time to get back to the dentist. Pure Dental is helping you beat the traditionally overbooked summer at the dentist's office by offering "spring cleaning" perks, both for you and Dress for Success Dallas. If you come in and book an appointment with professional women's clothing, shoes or accessories in tow to donate, you'll get a free ZOOM! whitening with your exam and x-rays.
Copyright FREEL - NBC Local Media