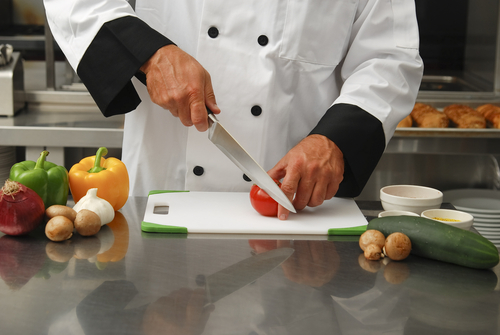 TOP CHEF DELIGHT: Dine-in at the Loft 610 for another night of Top Chef dining delight – this time with Brownstone mastermind Casey Thompson in the kitchen. For $100 guests will wine and dine, while culinary pros duke it out. Enjoy a meal and a show beginning at 6:30 p.m. Call 972-377-2500 for reservations.
THEATRE CAROLING: Hear the 200 men of the Turtle Creek Chorale perform a handful of odes devoted to the holiday season at the Meyerson Symphony Center for one "O Holy Night." Hear traditional holiday tunes sung by the choir with the Texas Guitar Quartet hitting all the high notes. All guests are asked to bring an unwrapped toy for the Children's Medical Center and Parkland Hospital toy drive. The evening of song begins at 8 p.m. Tickets are $20 to $65.
PUPPET HUMBUG: Watching the tale of Mr. Scrooge and his holiday ghosts is a Christmas tradition, but watching Ebenezer don a puppet get-up – that adds a new twist to the classic story. Celebrating 33 years of holiday puppet-performing, NorthPark Center makes the humbug expert seem lovable in his cottage inside the mall. The puppet show begins every hour starting at 11 a.m. to 8 p.m. Monday through Saturday, Sunday noon to 6 p.m. until Christmas Eve.
---
Get to know What You're Doing Tonight every day by connecting with NBCDFW Around Town. Text DFWTonight to 622339 to get WYDT updates right on your mobile device. Still need more things to do? Check out our Events Calendar.
Copyright FREEL - NBC Local Media