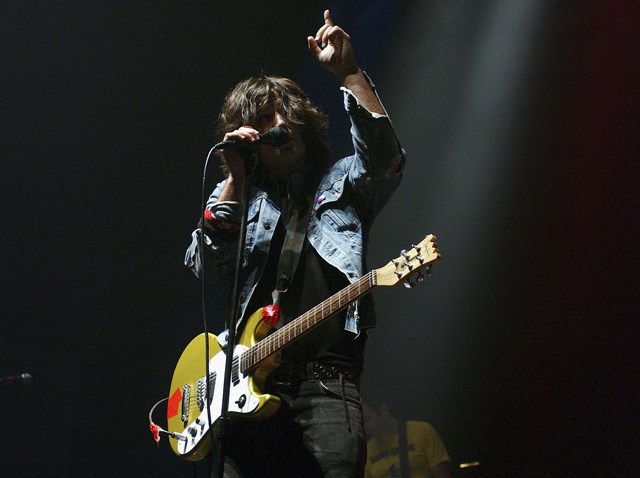 SCARLETT'S LETTER: Had a chance to grade Scarlett Johansson's newest collaboration with a seasoned musician? Her duets with Pete Yorn meet those first expectations dashed on her first solo effort, suggesting Yorn has a way of bringing out the melodic soul in that smokey speaking voice of hers that the songs of Tom Waits and the context of Nick Zinner weren't able to acheive. He kind of has that way with everybody who sees him live. Sing along to Yorn's latest, Back and Fourth, (sans Johansson) at House of Blues, 8PM. Tickets here.
FROM THE TOP: The New Yorker called Mountain Goats' John Darnielle "America's best non-hip-hop lyricist," and if not for the existence of The Hold Steady's Craig Finn, we're inclined to agree. Hear stories you'll remember from the raw-but-orchestral indie-folk camp as the Goats, Final Fantasy, and Larkin Grimm play at the Granada. 8PM. Tickets here.
SCROOGE WITH A DRAWL: We Texans may not have snow flowing at Christmastime, but heck, we sure know about spending snow-capped mountains of money this time of year. A Lone Star Christmas Carol, with less shivering and more honky tonk, brings us back to the true meaning of the holiday (and makes its world premiere) at Circle Theatre with a preview at 7:30PM. Call 817.877.3040 for tickets.
Copyright FREEL - NBC Local Media