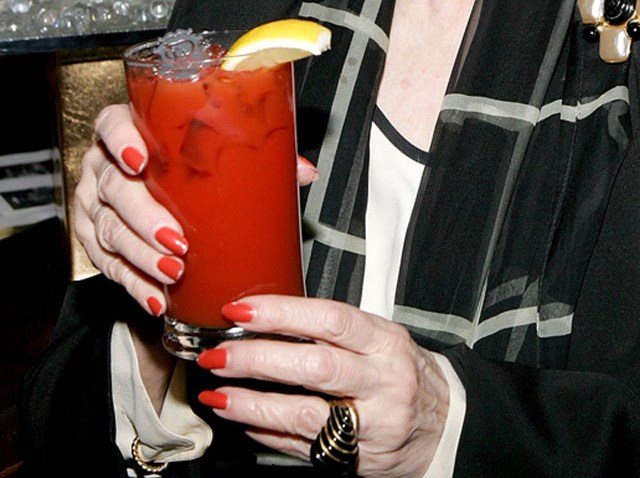 CLASSIC PUMPKIN: Sometimes you need some inspiration for scooping out all those guts and putting your carved creation out for some hooligan to demolish. Enter the Washington Irving tale in which a broken pumpkin is found after the Headless Horseman's retreat: the sphere has the same fate that could befall your craft in the end, but oh, what a reminded of the fun one can have before the smash. See Sleepy Hollow at Plaza Theatre in Garland on Saturday at 7:30 PM or on Sunday at 2PM.
SNEAKY PREVIEW: Pegasus News' Sarah Crisman pointed us to the neat-o PBS documentary series Art:21 via a post on Twitter about this interview that puts all other interviews to shame. Artist/ said interviewer Carrie Mae Weems is featured on Season Five, and sneak previews of those episodes are screened at The Modern in Fort Worth each week. See a preview of Episode 3: Transformation with Yinka Shonibare MBE, Cindy Sherman, and Paul McCarthy at noon at the museum.
BLOODY BATTLE: The drink that magically turns V8 into something you crave is understandably hard to master. A spate of Denton bartenders ("Rachel" from Applebee's, "Gavin" from Public House, and "Becky" from Cool Beans among the 11 contenders) put their mixology game faces on Sunday and compete to create the best Bloody Mary, with patrons as sample-sipping judges. Party's on at II Charlie's from noon to 6PM; happy hour prices last all day. J.R. Byrd plays at 2PM.
Copyright FREEL - NBC Local Media