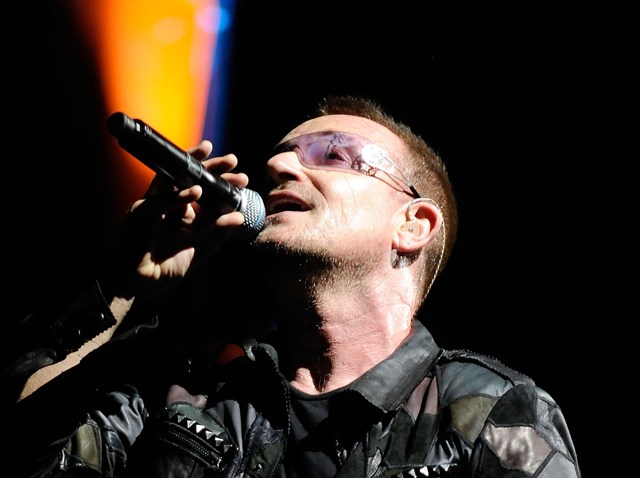 FAIREST OF THEM ALL: Why is Oprah taping her show at the Texas State Fair? Because she's doing a show about state fairs, the Dallas Morning News reports. Fittingly, there'll be a standing-room only performance by Martina McBride on the Chevrolet Main Stage for any fair-goers who make it before the crush. The show begins at 10AM and is set to end around 11:30AM. (You may not see Oprah next to you in line at the fried butter stand this evening, but you can spot her mug in The Women's Museum as part of an exhibit of work by photographer Annie Leibovitz.)
ARENA ROCK: U2 is in town for the band's first stadium run since the Vertigo Tour, rallying American fans who haven't caught on to No Line On The Horizon like their European counterparts. What better place to attempt this in DFW than the new Cowboys Stadium, where Bono will be only the the fourth leading man to break in its grandiose stage? Well, the fifth if you count Miles Austin. 7PM.
VIVA-CIOUS: Add spoken word performance to the lesser-known strengths of the Fort's arts community. In honor of Hispanic Heritage Month, the Fort Worth National Poetry Slam Team is picking up the mic -- and inviting all poets to do the same -- at University of North Texas at Arlington's Latin Soul Night. Dance lessons and snacks round out the celebration. UC Rio Grande A, 7PM.
Copyright FREEL - NBC Local Media