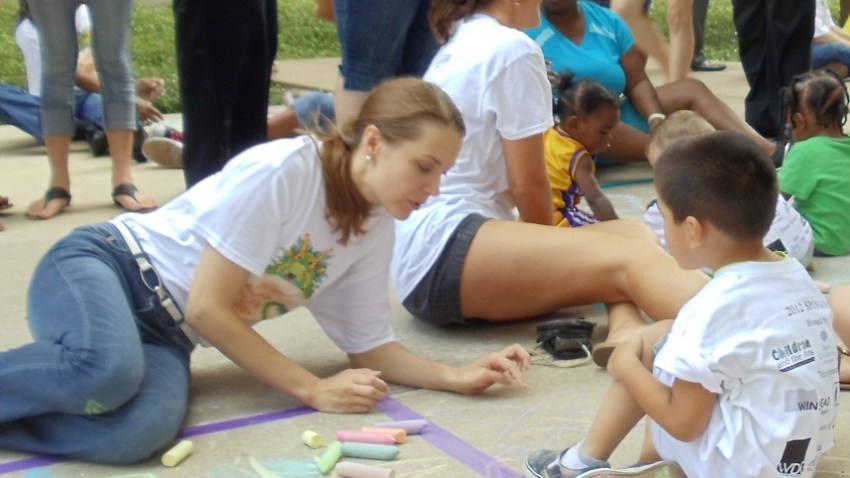 Join NBC 5's Marc Fein on October 20, 2012 at the Studios at Las Colinas now known as Showbusiness Studios for Captain Hope's Kids' inaugural "Chili & Chocolate Challenge." This event is a wonderful way for friends and corporate teams to come together to socialize, build team spirit and prepare a gourmet meal. Individual guests may be assigned to a team or invited to be members of a sponsored team.
A professional chef will direct each team while celebrity judges will decide who has the best dishes. So don't miss this great dinner, silent auction, and music, fun and of course, lots of chocolate.
To purchase your ticket and to find out more information visit www.captainhope.org/chili2012
Community
Connecting NBC 5 to the community we serve.
Chili & Chocolate Challenge
Saturday, October 20
The fun starts at 5:00 p.m.
The Studios at Las Colinas - Showbusiness Studios
350 E. Royal Lane, Ste. 121
Irving, TX 75039
www.captainhope.org/chili2012
Important information on Captain Hope's Kids.
Did you know that the number of homeless children across Texas has increased over the past few years and that on any given day in the Dallas area, more than 1,100 children will fall asleep in homeless and domestic violence shelters.
Since 1989, Captain Hope's Kids has been dedicated to helping homeless children with time, money, and in-kind donations. They are the only agency that actively solicits donations and funds for the sole purpose of providing critically needed items to homeless children, from birth to age 17.
In 2011, Captain Hope's Kids partnered with over 40 homeless service agencies and touched the lives of nearly 35,000 children across North Texas. In 2011, Captain Hope's Kids received and distributed 561,481 items valued at over $725,000 to homeless infants and children.
Captain Hope's Kids addresses the immediate needs of the many children struggling to survive and overcome the most difficult of circumstances during their most precious years. Their goal is to meet the needs of these children so that they may become healthy and productive citizens in the community.
For more information on how you can be a part of the solution, visit Captain Hope's Kids at www.captainhope.org.