Bus Stop Weather
The NBC 5 Weather Team is happy to feature your child's weather-related drawing on the air.
Monday, Feb 24, 2014 | Updated 10:57 AM CDT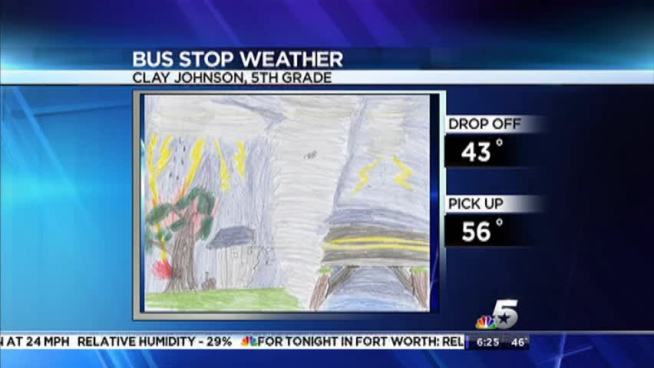 Please submit drawings through e-mail.
E-mail your Bus Stop Weather photo to isee@nbcdfw.com or to upload the image CLICK HERE. Please include the child's name, grade and school.
If necessary, please include a pronunciation guide for names.