Bus Stop Weather
The NBC 5 Weather Team is happy to feature your child's weather-related drawing on the air.
Tuesday, Aug 27, 2013 | Updated 12:34 PM CST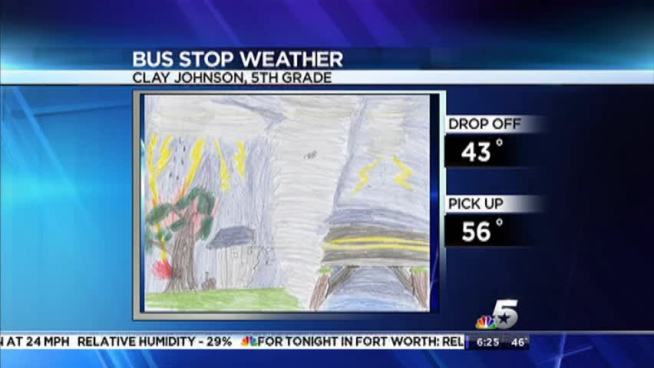 Please submit drawings through e-mail or on a standard 8.5 x 11 inch sheet of paper.
E-mail your Bus Stop Weather photo to isee@nbcdfw.com or to upload the image CLICK HERE. Please include the child's name, grade and school. If necessary, please include a pronunciation guide for names.
Or you can mail your Bus Stop Weather picture to:
Weather Team
c/o NBC5
3900 Barnett Street
Fort Worth, TX 76103
Please make that your child's name, age or grade, and school name is written clearly on the back of each drawing. We are sorry, but we cannot return pictures.