South African Olympic Games in the Works?
Friday, Jul 2, 2010 | Updated 12:45 PM CDT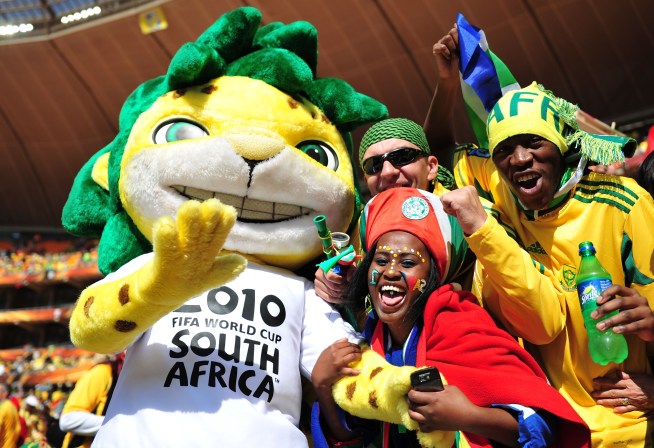 Getty Images
JOHANNESBURG, SOUTH AFRICA - JUNE 11: South Africa fans pose with mascot Zakumi before the Opening Ceremony ahead of the 2010 FIFA World Cup South Africa Group A match between South Africa and Mexico at Soccer City Stadium on June 11, 2010 in Johannesburg, South Africa. (Photo by Clive Mason/Getty Images)
South Africa president Jacob Zuma has given another strong indication that Africa's first World Cup host is considering a bid for the Olympics. In an interview with soccer's governing body FIFA on Friday, Zuma says, "I don't see why we can't bid to host the Olympics."
He says the World Cup proved South Africa is capable, adding "people are already talking about a possibility of bidding for (other) major events and we are supporting this." Zuma says South Africa has the resources and infrastructure and an Olympic bid is "important for Africa."
IOC president Jacques Rogge has said he will discuss a possible South African bid when he meets with Zuma at the July 11 World Cup final.