A North Texas man has been arrested for manslaughter in the death of his 6-month-old daughter.
Capt. Jim Moody of the Collin County Sheriff's Department says deputies were called about 1:30 p.m. Tuesday to the family's home in Melissa, about 40 miles north of Dallas.
An arrest warrant released Wednesday details what 33-year-old Michael Thedford told investigators.
According to the affidavit, Thedford was questioned at the house and later the sheriff's department. He told investigators he was caring for his three children, ages 5 years, 3 years and six months, that morning. He dressed them and took his oldest children to daycare, but his youngest was sick.
6-Month-Old Dies After Left in Hot Car: Collin Co. SO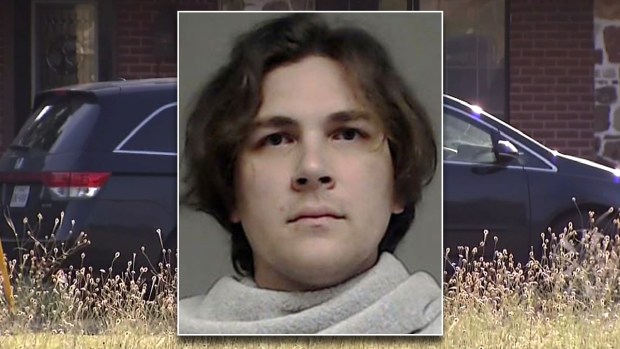 A man is charged in connection with the death of his 6-month-old daughter, whom he left inside a hot car Tuesday, the Collin County Sheriff's Office confirms. (Published Wednesday, June 22, 2016)
He arrived back home at about 9 a.m., went inside and went to sleep, according to the documents.
"When he awoke around 1 p.m. and discovered he left the child in the vehicle, Thedford went to the vehicle, removed her from the child safety seat in which she had restrained. At this time the child was now un-responsive," the warrant states.
"Thedford brought the child into the house and placed [the] child into the refrigerator for an undetermined length of time prior to calling 911," the warrant continues.
The warrant shows Thedford later told investigators during his formal interview he called his wife and placed his daughter into the refrigerator for a short period of time, claiming he left the door open. He also attempted CPR before paramedics arrived.
Remember 'A-C-T' to Prevent Hot Car Deaths
Dana Walraven, with Safe Kids Tarrant County and Cook Children's Medical Center, tells parents to A.C.T. and help prevent hot car deaths. (Published Wednesday, June 22, 2016)
The National Weather Service reported the temperature at the nearby McKinney National Airport had risen to the low 90s but felt like the upper 90s by midday Tuesday.
Thedford was booked into the Collin County Jail Tuesday afternoon for manslaughter. He was released on a $20,000 bond Tuesday evening. Thedford's jail record lists no attorney.
"Obviously the investigators felt there are elements that fit the crime," Moody said, when asked why he could face charges. "They submitted their affidavits to the judge, she signed a warrant, [the] warrant was issued, [the] individual was arrested."
Top News Photos of the Week
Manslaughter is a felony charge, and if the Collin County District Attorney's Office accepts the case, it will likely be presented to a grand jury, according to Moody.
"I just couldn't believe it, because I would always see him with his kids and wife running around or just going to stores," said neighbor Fabioloa Contreras.
Thedford's Facebook page also shows he is the author of a children's book.
The Celina Independent School District confirmed Thedford was employed as a physics teacher for the 2015-2016 school year. He formally resigned to pursue other opportunities, according to the district.
The nearby Melissa Independent School District confirmed for NBC 5 Wednesday that Thedford never formally worked for Melissa schools but did previously complete six weeks of observation with the district as part of his required college course work.
Safe Kids Tarrant County Shows Hot Car Dangers
Summer heat can be very dangerous, especially when a child is inside a hot car. Dana Walraven, with Safe Kids Tarrant County and Cook Children's Medical Center, reminds parents about the dangers. (Published Wednesday, June 22, 2016)
Published at 11:31 AM CDT on Jun 24, 2016