Lewisville Woman Found Shot to Death in Home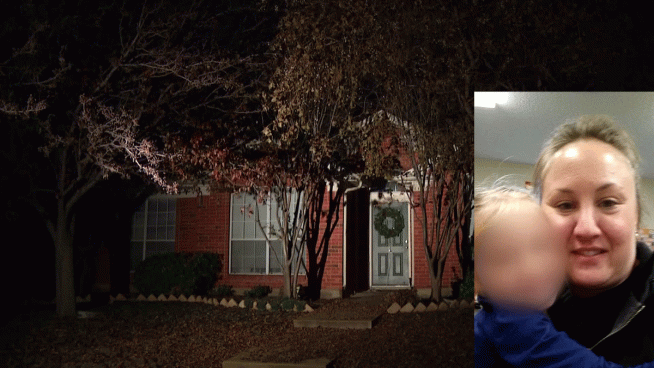 Omar Villafranca, NBC 5 News
A Lewisville woman was found dead in her home on the 1100 block of Wake Forest Drive Wednesday night.
Lewisville police officers found Lesley Wood shot to death in her home Wednesday night.
Officers arrived at Wood's home on the 1100 block of Wake Forest Drive after she didn't show up to pick up her 4-year-old daughter from daycare, neighbors told NBC 5.
Wood's neighbors, Brian and Melinda Butler, were shocked at the news.
"She's always quiet, real nice, very pleasant. No wild parties or any misbehavior," Brian Butler said of Wood.
The Butler's said Wood, who was 35, was always in her backyard playing with her daughter and her dogs.
"Lesley was a dog groomer," Brian Butler said. "Had three dogs. Three or four dogs, always very well cared for, did a real good job with them."
The Lewisville Police Department has not made any arrests or revealed any motive.
If you may have seen anything, call the Lewisville Police Department's Tip Line at 972-219-8477 or Denton County Crime Stoppers at 800-388-8477.