Fire Destroys Dallas Home
No injuries reported in fire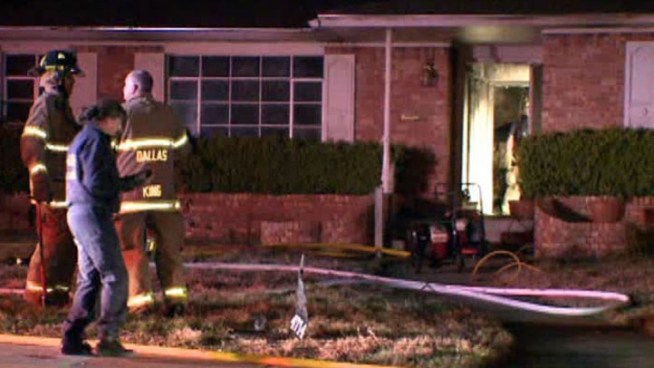 Keaton Fox
Firefighters responded to a south Dallas neighborhood around 1:30 a.m. after neighbors reported smoke in the area.
Dallas firefighters battled an early-morning fire Monday after being called to a neighborhood smelling of smoke.
firefighters arrived at about 1:30 a.m. to the Crown Point Circle, where they found a house on fire with flames coming through the roof.
Neighbors said the people who live in the home left sometime earlier in the day.
After getting the blaze out, firefighters starting hauling smoldering items out on the lawn. Pillows, a couch, a coffee table and other things could be seen, burned, and ruined.
Firefighters reported no one was injured by the fire.
Investigators are working to determine a cause of the fire.