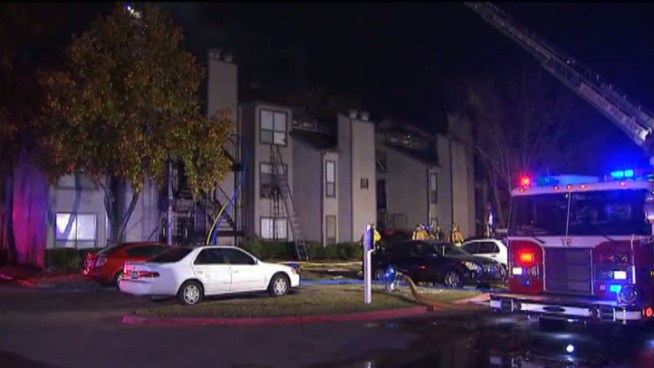 Kevin Cokely, NBC 5 News
A fire broke out at an apartment building at a complex in Garland. Eighteen families were moved to other apartments on the property after the power was cut to the building.
Firefighters battled an apartment fire in Garland on Monday night.
The fire broke out at the Landmark at Lake Village North apartments in the 3500 block of Bobtown Road shortly after 8 p.m.
The blaze, which may have started in a kitchen, quickly spread to the attic.
About 50 firefighters were brought in to fight the fire, which was contained to a single building with 18 apartments.
No one was hurt.
Power was cut to the entire building, and property managers are moving the 18 affected families to other apartments on the property.
Firefighters believe the fire started in a kitchen.