2 Minor Injuries After Helicopter Crash in Grand Prairie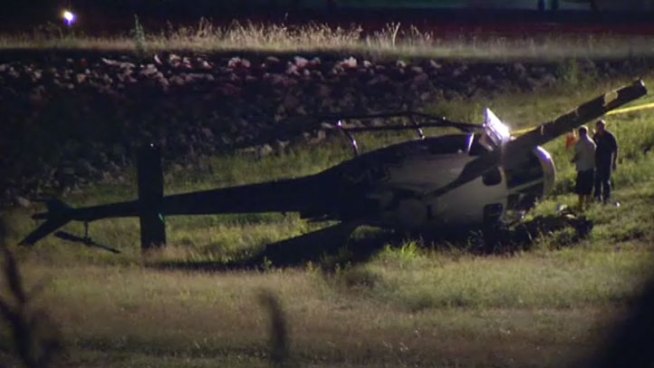 NBC 5 News
Investigators are trying to determine what caused a helicopter to crash in the grass near the runway at Grand Prairie Municipal Airport on Friday night.
Editor's Note: A previous version of this article contained incorrect information about the helicopter that was based on information from police dispatchers. The helicopter belongs to a company called Air Methods.
Two people are recovering from minor injuries after a helicopter crash in Grand Prairie Friday night.
Grand Prairie police say the Air Methods helicopter crashed during a training flight at about 10 p.m.
The helicopter went down in a grassy area south of the runway at Grand Prairie Municipal Airport.
The pilot and a passenger on board the chopper suffered minor injuries.
The cause of crash is unknown and still under investigation.