Southwest Orders 150 Boeing 737 Max Aircraft
Gary Kelly: "Today's announcement will allow us to maintain our position as a low-cost provider in the years ahead."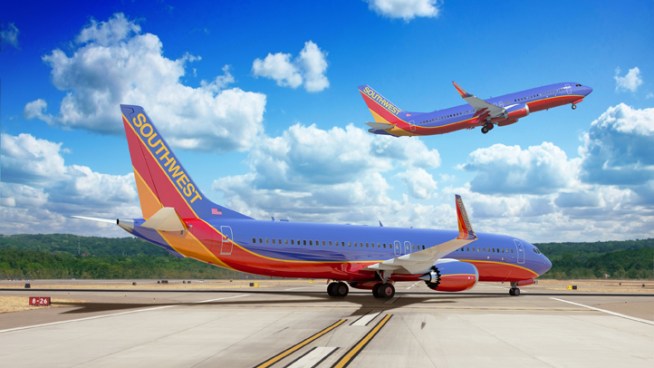 Southwest Airlines
Southwest Airlines will be the launch customer for the new Boeing 737 Max aircraft.
Dallas-Based Southwest Airlines announced Tuesday the airline will buy 150 new Boeing 737 Max aircraft.
Southwest is the first aviation customer to place firm orders for the new more fuel-efficient airliners, which will be delivered in 2017.
Customers may wonder if the order will bring down fares.
"The increased efficiency of this aircraft -- 10 to 11 percent better in fuel burn than anything on the market today -- absolutely does translate into lower costs, and allow Southwest to continue to operate those low fares that people expect," said Southwest spokesman Brad Hawkins.
Southwest also expanded its current order with Boeing for 58 additional 737NG aircraft, that's on top of its existing firm order of 142 737NG aircraft to replace and modernize its fleet.
More: Southwest Airlines