Jerry Seinfeld To Debut Web Series Set In Cars
New web series set for July 19 premiere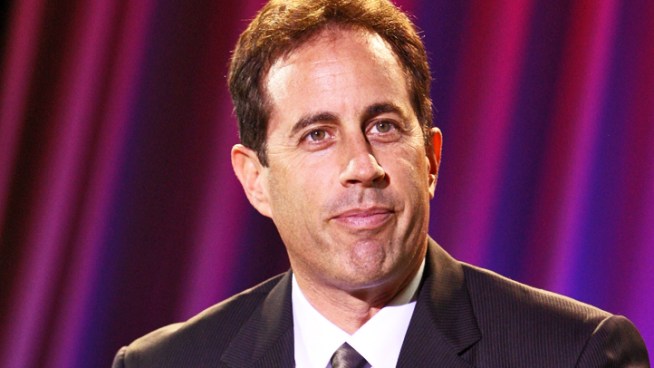 Getty Images
Larry David, Ricky Gervais, Michael Richards and Alec Baldwin are some of the scheduled comedians to appear on the show.
Jerry Seinfeld is going back on the road.
The comedian announced Thursday that he'll debut the Web series "Comedians in Cars Getting Coffee" on July 19. The interview show will feature Seinfeld's comedian friends as guests.
VIEW THE PHOTOS: British Funnyman Russell Brand
In a teaser video, Seinfeld is shown driving various vintage cars with Larry David, Ricky Gervais, Michael Richards, Alec Baldwin and others.
The show is presented by Crackle, the digital network owned by Sony Pictures Entertainment.
VIEW THE PHOTOS: 'Rock Of Ages' Premiere
Recent projects by the 58-year-old Seinfeld include producing the NBC panel-style reality TV series "The Marriage Ref" and directing Colin Quinn's Broadway show "Long Story Short."
Copyright 2012 by Associated Press. All rights reserved.This material may not be published, broadcast, rewritten or redistributed.
Related Content from AccessHollywood.com:
VIEW THE PHOTOS: Rising Star: Dallas Actor Josh Henderson
VIEW THE PHOTOS: Spike TV's Guys Choice Awards 2012
PLAY IT NOW: Alec Baldwin In Vanity Fair - Behind The Scenes
PLAY IT NOW: What Are The Details Of Alec Baldwin's Super Secret Wedding?
More from Access: [ Jerry Seinfeld Comedians Web Series ]