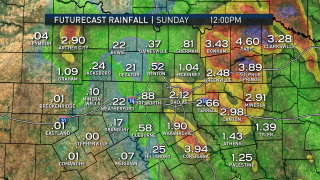 Severe storms caused wind damage Saturday in portions of Henderson, Kaufman and Van Zandt Counties. There may have been some brief tornadoes in the Cedar Creek area, but confirmation of that will have to wait until storm damage survey teams check it out on Sunday.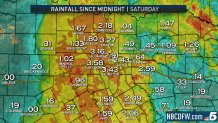 Most of the rain ended in DFW after midnight. Skies will clear out on Sunday and next week looks warm and dry, with highs in the 80s.
Temperatures will gradually increase leading up to Memorial Day weekend with some spots reaching the lower 90s.
Staying Weather Aware