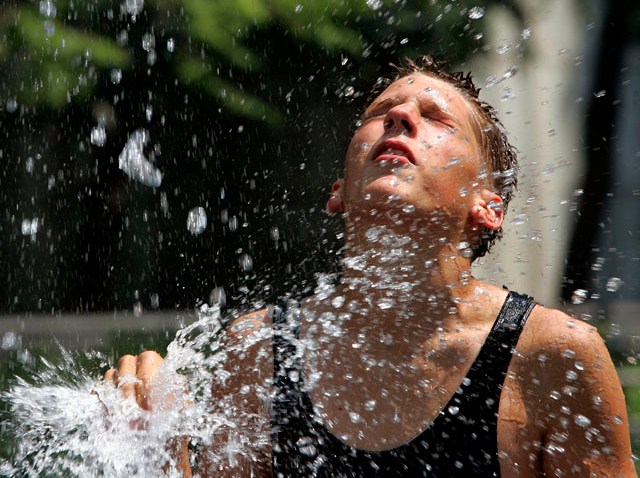 Rain will become a scarcer commodity across Texas over the next few days as clouds will thin and temperatures will climb across the state on Thursday, according to the National Weather Service.
Locally, NBC DFW Meteorologist Grant Johnston said "A slow moving upper low has been hanging out for the past several days in West Texas providing DFW with scattered thunderstorms. This low will gradually weaken as high pressure builds in toward the weekend. Look for temperatures to soar into the 100s this weekend."
Johnston forecasts a high of 100 on Saturday and 101 on Sunday and Monday.
Weather Connection
Connecting you with your forecast and all the things that make North Texas weather unique.
A 20 percent chance of widely scattered showers was in the forecast Thursday for northeast and east Texas. Except for a 50 percent chance of rain in the El Paso area, no more than isolated showers and thunderstorms were expected in the rest of the state.
High temperatures will be in the low-to-mid-90s in the eastern half of Texas, and upper 80s to low 90s in the west and Panhandle, with some 70s in the West Texas mountains. Winds will be southerly at 10-15 mph in west and south Texas, but light and variable in north, east and central Texas.
Rain chances were expected to evaporate Thursday night and early Friday statewide, with fair skies predominant except for the El Paso area, where cloudy skies and a 40 percent chance of more rain was in the forecast.
Lows will be in the mid-to-upper 70s in the eastern half of the state and upper 60s and low 70s in the west and Panhandle. Winds were expected to be light and variable, except for southerly breezes at 10-15 mph from the Big Bend to the West Texas plains to the Panhandle.
Long story short, it's a perfect weekend to find some place shady or wet -- under a tree or porch with a pool nearby sounds about perfect.
Copyright AP - Associated Press