Live video from the NBC 5 Weather Center will appear in the player above.
Hurricane Laura made landfall at 1 a.m. Thursday as a Category 4 storm near Cameron, Louisiana with winds of 150 mph, making it the strongest hurricane to make landfall in the state of Louisiana in more than 160 years.
It has been downgraded to a Category 2 storm and continues to weaken rapidly as it moves inland.
Tropical storm warnings and hurricane warnings cover much of East Texas. DFW is not included in any watches or warnings.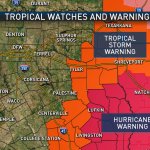 Scattered to numerous showers and storms will be possible in North Texas Thursday afternoon as remnants of Laura move northward through Louisiana. The highest coverage will be east of the DFW area with a threat of heavy rain and potential flooding.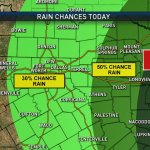 Highs in Dallas-Fort Worth Thursday afternoon will be in the low 90s due to increased cloud cover. But, it'll still be somewhat hot and humid with feels-like temperatures in the upper 90s to near 100 degrees.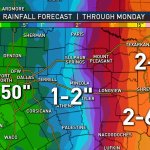 Officials with the National Weather Service's National Hurricane Center called for Hurricane Laura to bring "catastrophic," widespread damage that could knock out electricity for those in its direct path for months.