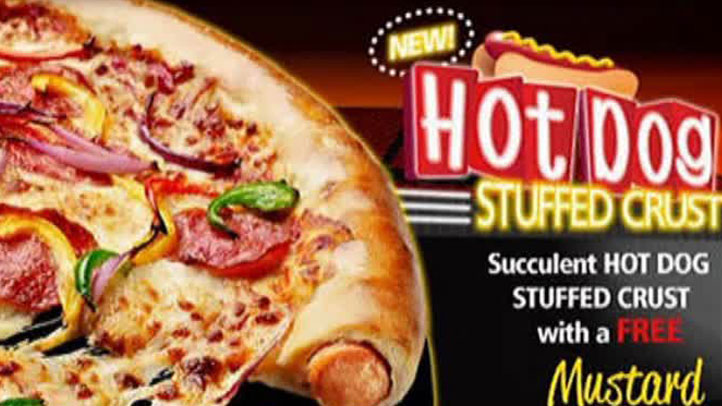 Pizza Hut UK is making its way into the junk food hall of fame with its menu's newest addition -- a hot-dog stuffed crust pizza. Yes. You read that right.
The company is now offering a 14-inch pizza that has a giant hot dog folded into its crust.
Even though Pizza Hut is based in Plano, this pork-stuffed pie is not available in the US, so don't expect the item in any North Texas Pizza Huts just yet.