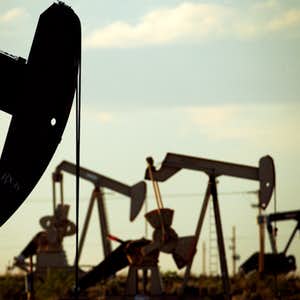 Winners advance and losers complain. Right?
At least that's what Cowboys fans have been reminded over and over again during their unprecedented drought of failure to get to – and win in – the postseason since 1996. Or for that matter, they've been on the wrong end of that lesson for decades.
So, now that the NFL front office is admitting mistakes and Lions' players and fans are belly-aching in the wake of last Sunday's controversial 24-20 Cowboys' victory, allow me to shrug in indifference. Or, if you really want to play the whiny game of revisionist history, then let's really play.
Sports Connection
Connecting you to your favorite North Texas sports teams as well as sports news around the globe.
Is there a statute of limitations on "After further review"?
Follow me back in time to the site of Sunday's Cowboys-Packers playoff game – Lambeau Field. It's New Year's Eve 1967 and the temperature in Green Bay is a brisk minus-13. Welcome to The Ice Bowl.
The underdog Cowboys have rallied from a 14-0 deficit to take a 17-14 lead with four minutes remaining on a 50-yard halfback pass from Dan Reeves to Lance Rentzel. But the Packers are driving, and have the ball at Dallas' 1-yard line with 13 seconds left. With no timeouts, do they kick the tying field goal or risk running a do-or-die play?
Packers coach Vince Lombardi calls a run, quarterback Bart Starr changes it to a sneak … and right guard Jerry Kramer jumps offside. His block that shoves Cowboys' defensive tackle Jethro Pugh into the end zone and opens the game-winning hole for Starr is legendary. And totally illegal.
Replays clearly show Kramer lurching out of his stance and into Pugh a half-second before the ball is snapped.
Said Kramer, "I can't swear that I wasn't offside."
A 5-yard penalty there puts the Packers back at the 6, where they'd surely attempt a game-tying field goal and … who knows?
So before Dallas gives a warm hug to Detroit's "No flag!" on Anthony Hitchens – a partner now for Buffalo's "No goal!" cries to the Stars' Brett Hull back in '99 – allow it to remind that for decades it's been given the cold shoulder more than its fair share.
When will the NFL admit a mistake and overturn the result of The Ice Bowl?
When will the NFL admit that in the Cowboys' three-point loss in Super Bowl V Johnny Unitas' pass to John Mackey was tipped by Colts' teammate Eddie Hinton, thereby turning the play from a 75-yard touchdown to an illegal touching penalty on Baltimore?
When will the NFL admit that Steelers' receiver Lynn Swann pushed Cowboys' cornerback Mark Washington not once, but twice, en route to acrobatic catches in Super Bowl X?
And when will the NFL admit that 49ers' cornerback Deion Sanders blatantly interfered – by pulling down both arms – with Cowboys' wideout Michael Irvin on a deep pass with Dallas attempting to rally in the 1994 NFC Championship Game?
When? Never.
Winners advance. Losers complain.
A native Texan who was born in Duncanville and graduated from UT-Arlington, Richie Whitt has been a mainstay in the Metroplex media since 1986. He's held prominent roles on all media platforms including newspaper (Fort Worth Star-Telegram, Dallas Observer), radio (105.3 The Fan) and TV (co-host on TXA 21 and numerous guest appearances, including NBC 5). He currently lives in McKinney with his wife, Sybil, and two very spoiled dogs.
Copyright FREEL - NBC Local Media