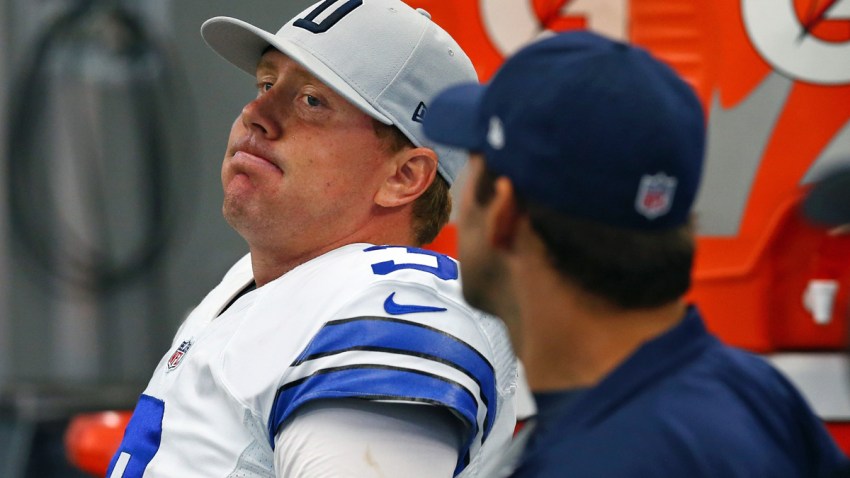 Just a day after being waived by the Dallas Cowboys, Brandon Weeden has a new home. Just a few hours south, as it were.

Weeden was claimed off waivers by the Houston Texans, where he'll be thrust into a second-string role, as the starter Brian Hoyer suffered a concussion in Monday's 10-6 victory over the Bengals. He will back up the backup and noted Bengal-killer T.J. Yates, at least until Hoyer is cleared to return.

Not to rehash painful memories but Weeden was the man to which the Cowboys first turned after Tony Romo broke his collarbone in Week 2.
Weeden would go 0-3 before being replaced by Matt Cassel, but his numbers--while distorted somewhat by the super-conservative approach Weeden took in his three starts--weren't bad.

Weeden completed over 72 percent of his passes as a Cowboy this year while averaging 7.6 yards per attempt, and had two touchdowns and two interceptions.

Copyright FREEL - NBC Local Media