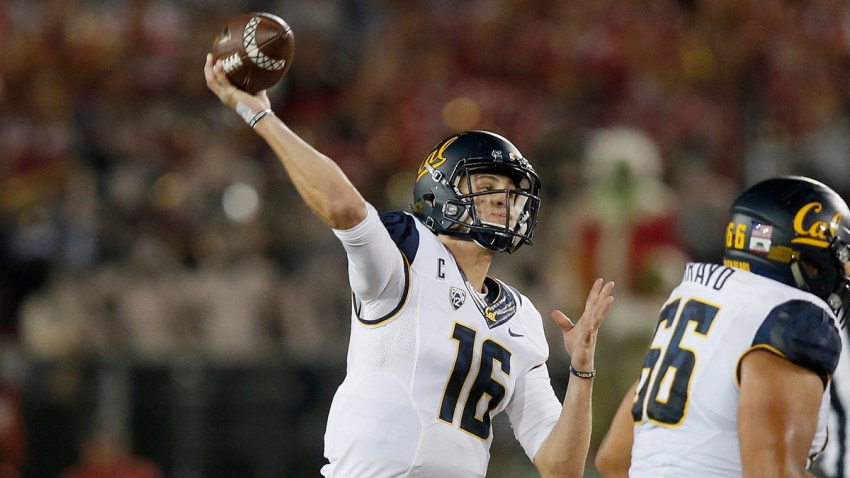 Jared Goff, QB, Cal
Ht. 6'4⅛", Wt. 215, Arm: 32 ¾", Hand: 9", Bench: -
40 yd: 4.82, 10 yd.: 1.66, 3 Cone: 7.17, Vertical: 27, Broad: 9'2"
Games Watched: Texas, Utah, UCLA
If you think other games better reflect this player's ability or you want to request a profile on a specific player, email me or hit me up on Twitter.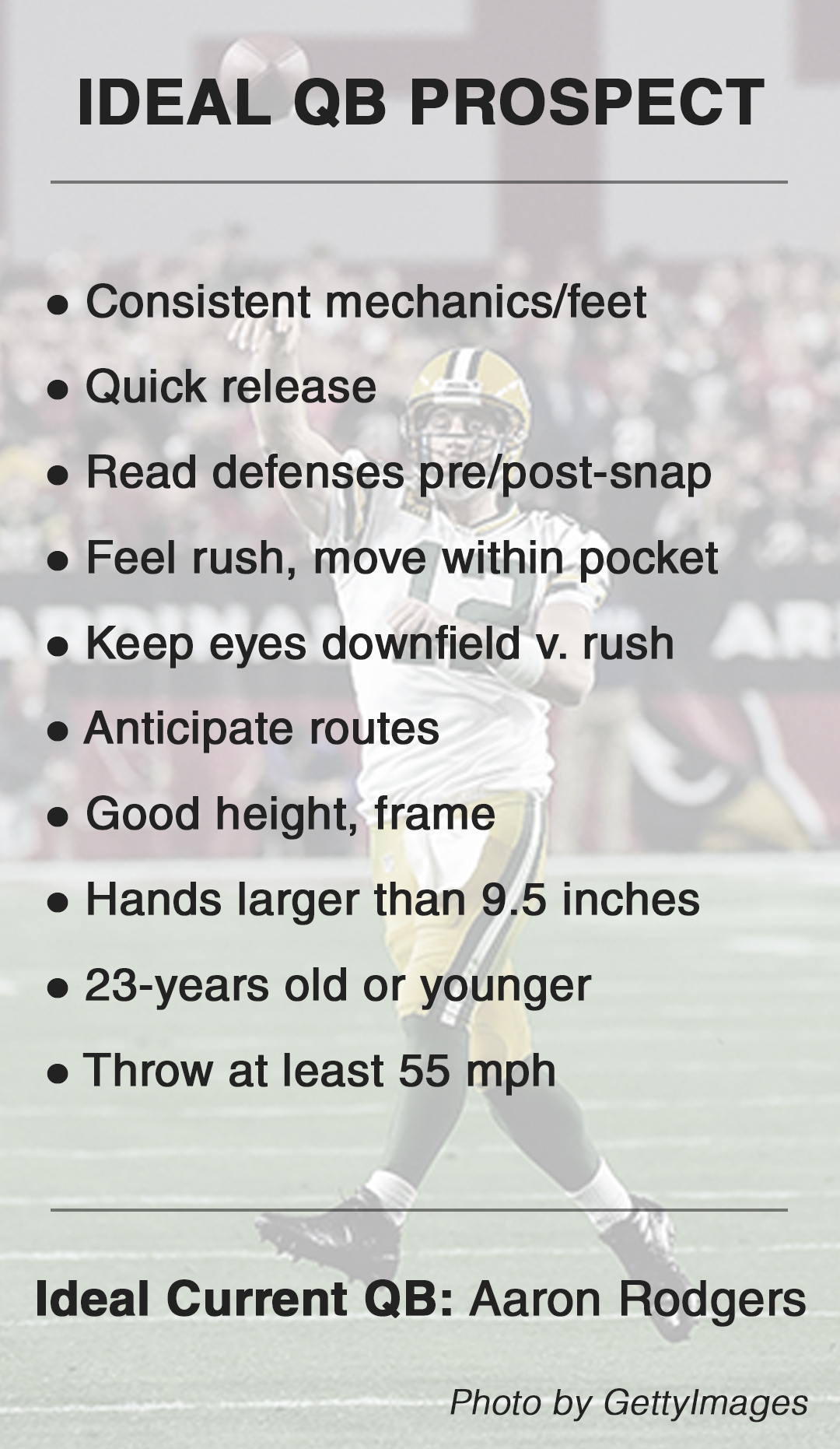 Jared Goff was handed the keys to Sonny Dykes' offense pretty much as soon as he set foot on campus at Cal and he didn't disappoint. Named all-conference as a freshman, setting a school record for passing yards in a season (3,508). He broke his own record for yards in a season as a sophomore, as well as school marks for touchdowns (35), 300-yard passing games (7) and consecutive passes without an interception (185).
Goff went into the 2015 as the top quarterback prospect eligible for the 2016 NFL Draft for many. He was voted captain for the second consecutive year and led the Golden Bears to their first bowl game since 2011. He was the first Cal quarterback since Aaron Rodgers to be named first-team all-conference and leaves with 26 school records.
Sports Connection
Connecting you to your favorite North Texas sports teams as well as sports news around the globe.
Strengths
• Accuracy - Good placement at all levels
• Pocket Presence - Senses pressure, keeps eyes up v. rush
• Anticipates Openings - Throws well to spots
• Pre-Snap Reads - Good feel for coverages, pressure
• Arm Strength - NFL-caliber arm
• In-Pocket Movement - Avoids pressure like Tony Romo
• Tough - Hangs in pocket to throw against pressure
• Climbs Pocket - Doesn't bail against pressure
• Confident - Believes he can make any throw
Weaknesses
• "Happy Feet" - Forces him to rush delivery at times and miss high
• Forces Throws - Can be overly aggressive
• On the Move - Athletic, but doesn't throw well on move
• Small Frame - Suggests possible durability issues
• Hands - Below the minimum threshold
Verdict: Top-5 Pick
Goff doesn't come without concerns, but his flaws are relatively easy to correct. Prospects without traits like poise against pressure, in-pocket movement and progressing through reads rarely pick them up in the NFL, but Goff can check all those boxes. I really like the Matt Ryan comparison based on size and style of play, and I think Goff can have a long career as at least an above-average starter.
Although Goff is worth the No. 4 overall pick, drafting a quarterback at No. 4 still doesn't make sense for the Cowboys. Rumors out of Mobile during the Senior Bowl, though, suggested Goff could experience a first-round drop like Teddy Bridgewater or Aaron Rodgers. If Goff falls into the late 20s, the Cowboys would be wise to try to trade into the area and pick him up at a relatively low salary (plus have a fifth-year option on him).