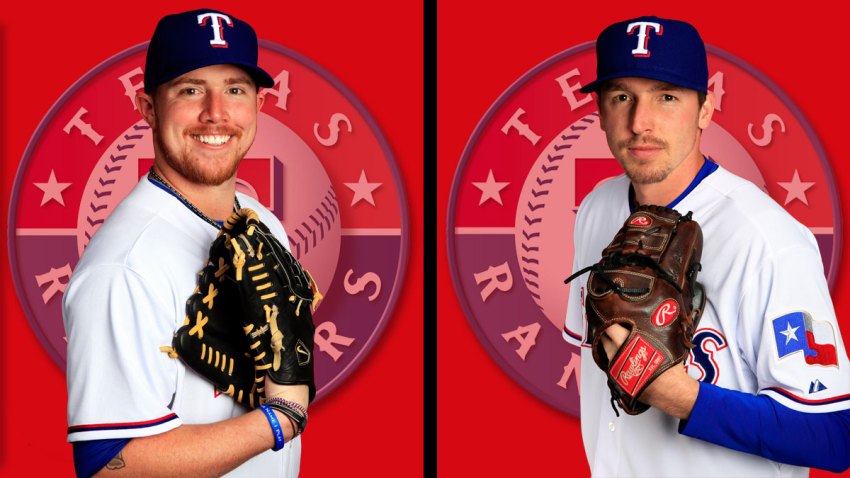 For every C.J. Wilson, or even to some extent Alexi Ogando, there's a Joaquin Benoit or a Neftali Feliz.
Not every good relief pitcher can be a good starter, and the Texas Rangers were reminded of that this season after giving setup man Tanner Scheppers and lefty specialist Robbie Ross shots at the starting rotation this year — more out of necessity than desire, to be fair.
On Tuesday, the club let it be known that both Scheppers and Ross would return to the bullpen — Ross immediately and Scheppers when he is back from a rehab assignment of about 10 days that he's set to begin on Saturday.
Sports Connection
Connecting you to your favorite North Texas sports teams as well as sports news around the globe.
Scheppers was the Rangers' Opening Day starter after Yu Darvish missed a start at the beginning of the year with neck stiffness, and it didn't go well, much like his subsequent starts before hitting the DL himself.
Ross struggled with high pitch counts and surrendering one big inning per start, almost like clockwork. As a whole, the club was 3-10 in games started by the duo.
"He wasn't as effective as we would have liked him to be right now," manager Ron Washington told reporters. "We're in a position where we've got to try to get people in positions where they can be successful. We know he can pitch out of the bullpen. We want to give him a chance to have some success. We haven't totally gotten away from Robbie Ross being a starter, but right now we've got to get him in a position where he can have success."
The only fear here is yanking guys around and messing with their routine and their arms. Ever since the club started moving Ogando around, he's been shaky. We all saw what happened with Feliz when his role was changed. Really the only true success story in the Rangers' drill has been Wilson, who say what you want about him, but he's a great worker and takes supreme care of his body.
If Scheppers and Ross can't get back to where they've been previously in the bullpen, it's going to be disastrous. If they can, the Rangers suddenly have a pretty stellar bullpen. Now, if they can just get it to those guys in winning situations.
Copyright FREEL - NBC Local Media