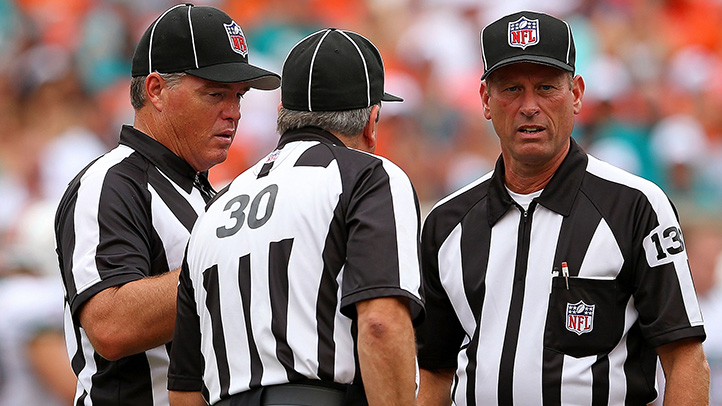 By now, everyone in the Dallas area has forgotten about the the pass interference call on Anthony Hitchens two weeks ago in the Cowboys' playoff win over the Detroit Lions.
That call, of course, was overturned after it was announced, leading to all kinds of controversy and whining from the Lions' coaches, players and fans.
Speaking on the Dan Patrick Show on Monday, the NFL's vice president of officiating Dean Blandino said there could be an exploration this offseason into making pass interference subject to instant replay rules in the NFL.
Sports Connection
Connecting you to your favorite North Texas sports teams as well as sports news around the globe.
"It's something that will be discussed," Blandino said. "It was proposed last year by New England to allow the coaches to challenge any officiating decision. I believe there is a lot of sentiment for that — or heading in that direction. So obviously, it's obviously something we're going to consider."
You got that? Obviously.
Anyway, this seems like a bit much. Pass interference could technically be called on just about every pass play, and leaving that up to instant replay could open up a huge can of worms.
While Blandino wouldn't go as far as to say he thinks it'll happen, he did say it would be discussed again, as it was last year when Bill Belichick proposed any call being up for review if challenged.
"It's probably too early to tell [whether there will be any rule changes this offseason]," Blandino said. "We'll do a comprehensive review of the season. We'll look at instant replay. We'll look at all the player safety elements. So at this point, I don't know what's going to come out of the competition committee's meetings, but I'm sure we'll have a lot of things to discuss."
Copyright FREEL - NBC Local Media