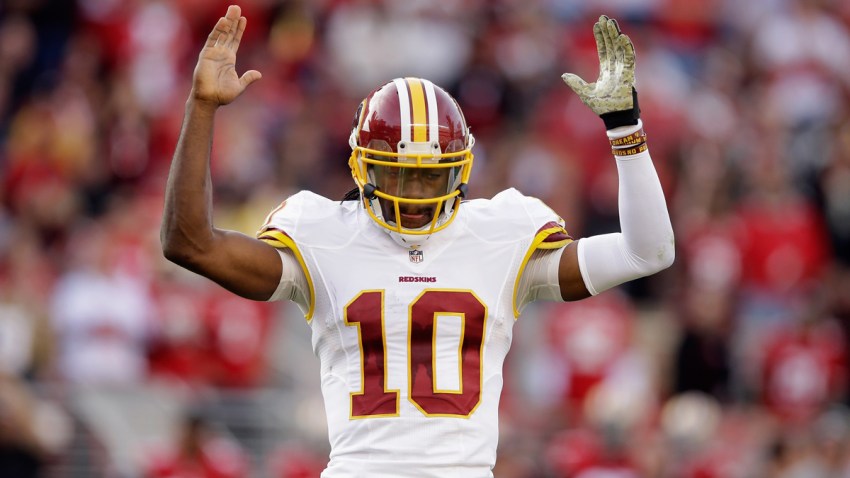 Washington Redskins quarterback Robert Griffin III is ready to give the team his all in 2015, the final year of his rookie contract if the team doesn't pick up his fifth-year option. But if the team passes on the option, which seems a real possibility at this point, Griffin isn't going to be broken up about it.

In fact, he's not even thinking about the option at the moment.

"I wouldn't be bummed," Griffin told Jeff Darlington of NFL.com. "Either way, we're going out there to prove it this upcoming year--not next year. I just want to win. I want to win games and have fun doing it. The rest will take care of itself. They can pick up the option--or they can decide not to pick up the option. It'll work out either way. I'm focused on this year."

Griffin is coming off a rough year. He suffered a dislocated ankle in Week 2 and missed the next six games. He returned for three games beginning in Week 9 before being benched in favor of Colt McCoy. Then McCoy got hurt and Griffin returned to start the final three games.

Through all that chaos, Griffin threw for 1,694 yards, four touchdowns and six interceptions in 2014.

"This could be the final year of my contract," said Griffin. "But I can't let that stress me out. We've hurt ourselves these past few years, between coaching changes and other situations, so now it's just about stripping it down. Having fun. Enjoying each other.

"There is no question: We all want to win."
Copyright FREEL - NBC Local Media