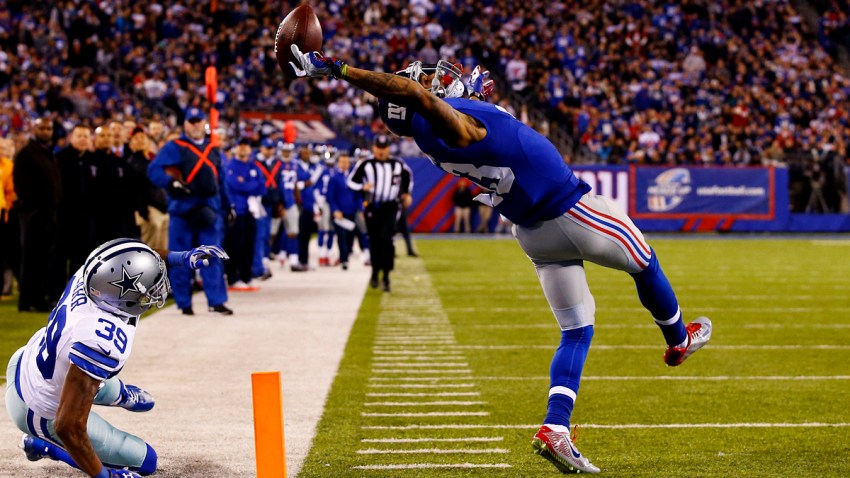 New York Giants wide receiver Odell Beckham Jr.'s sore hamstring is feeling better, according to the team, but he's still not on the field and it's unclear whether he'll participate in the team's mandatory mini-camp next week.
"He's doing better," Giants head coach Tom Coughlin said this week, per NJ.com. "He seemed to do a little bit better [Monday]. They did more with him."
The Giants will be understandably cautious with Beckham. The reigning Offensive Rookie of the Year had a hamstring injury last spring that wasn't viewed as anything serious at first, but it ultimately kept him out of training camp and the first four games of the season.

"I think he is just trying to be smart and [does not] want to push this thing longer than it has to be, which is kind of what we went through last year," said Giants quarterback Eli Manning, per NJ.com. "I think we are trying to avoid that. We don't want him missing training camp and missing obviously games next year, so hopefully he can get healthy real soon and get back to the team and back to practice."

Copyright FREEL - NBC Local Media