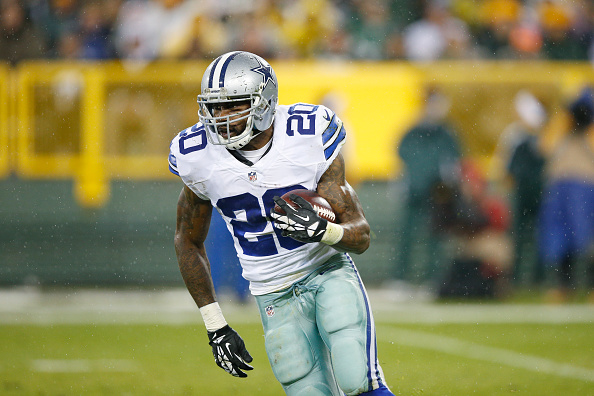 There's a forgotten made in the Cowboys backfield. His name is Darren McFadden. He hasn't played a snap this season because he's on the Non-Football Injury list after injuring his elbow. McFadden, now healthy, told ESPN he's ready and waiting for the Cowboys to activate him.

"I've been cleared to play, my elbow is pretty much fully healed now. I'm on the NFI list so I have to miss the first six weeks. We came back and revisited, so I'm going to have to miss the next three weeks until week 9, and maybe start practicing then. So, for me it's just a waiting game. I'm healthy, I feel great, I'm in great shape and you know I'm just going to be ready to go whenever the team decides to activate me," said McFadden.

McFadden is in a tough spot, because the Cowboys don't necessarily need him right now. Ezekiel Elliott is leading the league in rushing, Alfred Morris is a capable No. 2 and Lance Dunbar gives the Cowboys a dangerous threat in the passing game.

The former Razorback doesn't exactly have a role when, if he returns. He's an insurance policy if nothing else, unless the Cowboys trade him to a team in need of a running back.

"I want to do whatever I can to help the team. If the coaches decide they want me running down on special teams or whatever it is they want me to do, I just want to be out there playing and contributing anyway I can," said McFadden.

McFadden finished 2015 4th in rushing with 1,089 yards.