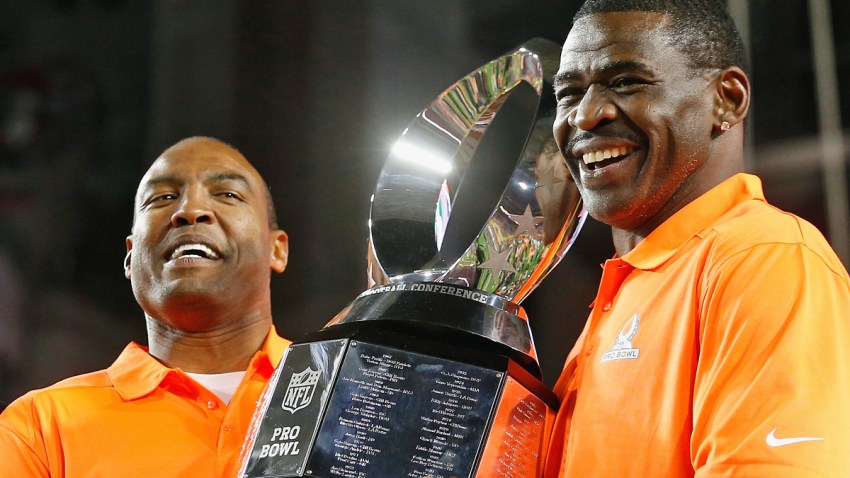 No Dez Bryant will mean a return to mediocrity for the Dallas Cowboys, who overachieved their way to a 12-4 regular season record, an NFC East title and a playoff win a year ago. At least, that's how Michael Irvin sees it.

In an appearance on The Rich Eisen Show this week, Irvin imagined a Cowboys team without Bryant, and he sees that group finishing, at best, 8-8--the Cowboys' record for the first three years of the Jason Garrett era, from 2011-2013.

"Who really has the leverage here? You think you're going on that football field without Dez Bryant? I was reading the articles today buddy," Irvin said, via CBSSports.com. "I was reading about how great Terrance Williams is doing. All that stuff is for Dez to read. It's easy to do great in minicamp.

"But if you think you see better than 8-8 without Dez Bryant, I'm telling you, you will not see better than 8-8 without 88."

The good news is that Irvin doesn't believe the Cowboys will have to get used to life without Bryant in 2015. If the two sides fail to get a long-term deal done before the Wednesday afternoon deadline, Irvin could see Bryant missing a game maybe, to send a message. But he doesn't see the All-Pro sitting out the season on principle.

"Dez is not going to miss the whole season. He's not going to do that. He'll make his point and hold out a game," Irvin said. "$800,000 is a lot of money. But not when it's on top of $13 million. I think Dez can make due with $12 million. He'll sit out if he won't get it but he won't sit out the year."
Copyright FREEL - NBC Local Media