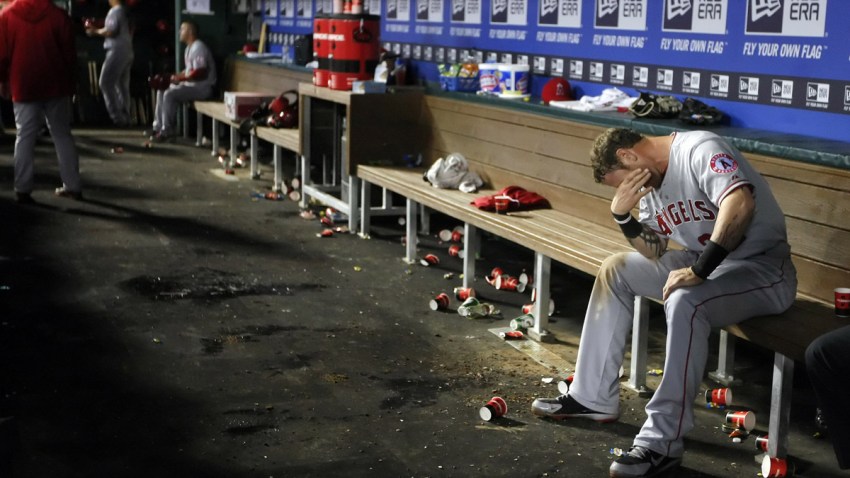 Josh Hamilton just keeps on truckin' when it comes to alienating fan bases.
The former Texas Rangers star and AL MVP who basically trashed Rangers fans upon his departure from Texas after the 2012 season is now doing the same with his current fans.
Following his lackluster performance in the American League Division Series loss — a sweep at the hands of the upstart Royals — Hamilton spoke out against Angels fans for booing him during his 0-for-the series performance in the third year of his $125 million contract with the Angels.
Sports Connection
Connecting you to your favorite North Texas sports teams as well as sports news around the globe.
Hamilton missed much of the final month of the regular season with "upper body injuries" and made his way back for the opener of the ALDS, when he batted seventh in the Angels' order.
"I thought it was pretty funny, after my third at-bat of the first game, I got booed," Hamilton told the Orange County Register's Jeff Fletcher. "I'm like, seriously? I'm out for a month, put all kinds of poison in my body to even attempt to play, and get booed. Whatever. It's kind of comical.
"I don't take offense to it because they don't know me," he added. "There is no personal interaction."
Poison? OK, well, it's called medicine, and when you make millions upon millions of dollars to play a game — well or terribly — you owe it to your team to try to be on the field. His joking attitude had to rub Angels fans the wrong way, too, especially after they watched their team cruise to baseball's best regular-season record before being swept by a team that hadn't made the playoffs in 29 years.
You think that's bad? It gets worse.
"We don't necessarily play for the people in the stands," he added. "We play for each other. We spend every day with each other. We have relationships with each other. We love each other. We fight for each other. That's what we play for."
In actuality, that's probably a sentiment held by most professional athletes, but you certainly don't make a point to say it.
Then again, Hamilton isn't most professional athletes. He's not smart enough to be lumped into that crowd.
Copyright FREEL - NBC Local Media