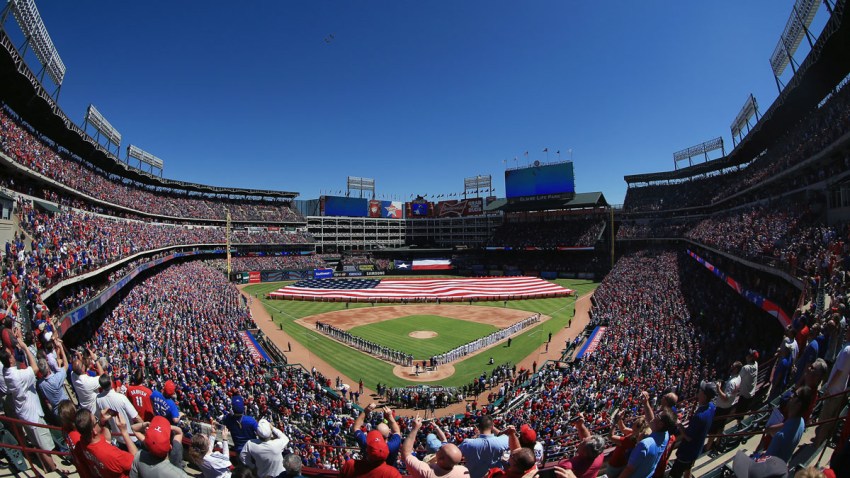 When the news broke on Thursday night that the City of Arlington would be holding a Friday press conference to announce plans for a new $900 million retractable roof stadium for the Rangers in Arlington, I was sent into a whirlwind of emotion.
That press conference is complete, and by no later than 2021, Arlington says, the Rangers will be playing a brand spankin' new retractable roof stadium just south of the current site of Globe Life Park.
Of course, it still requires passage by the Arlington voters on a November ballot, but it seems like a forgone conclusion since Arlington will be able to keep their team, and make no mistake, the Rangers are Arlington's team — not the Cowboys.
Sports Connection
Connecting you to your favorite North Texas sports teams as well as sports news around the globe.
Having been to games in Houston and Toronto, I can tell you this, watching baseball indoors is strange. It's stale and just downright weird.
But, 101-degree first pitches in the middle of the summer for a night game are pretty ridiculous, not only for fans but for potential free agents looking to come to the Rangers. Several big-name free agents, especially pitchers, have expressed concern in pitching in that summer heat.
As long as the Rangers swear to open the roof as long as it's not a sweltering furnace outside, I can definitely get on board with this even though it'll be the third stadium in my years on this Earth — 40 by the time it's ready to open, to be exact. And I can't lie, I'm pretty partial to the current digs, but I can definitely get on board with not having to worry about heat exhaustion from sitting at a ball game in the summer.
There's still a vote to get passed, but that seems inevitable at this point, and after less than 30 years, Globe Life Park will be demolished. Pretty crazy.
Copyright FREEL - NBC Local Media