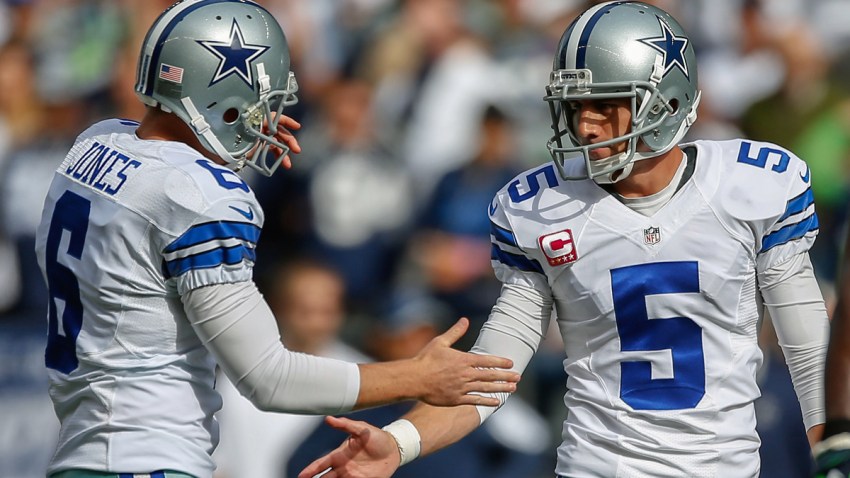 Long before the extra point rule change actually came through, Dallas Cowboys kicker Dan Bailey opined that moving the kick back because it had become pretty much automatic was tantamount to punishing kickers for being good at their job.

Now that the rule has been changed, extra points moved from the 2-yard line to the 15-yard line, Bailey isn't mad. But he still doesn't see why the change was necessary.

"I think there was talk that they wanted to add, quote, 'skill,' to the kick," Bailey said, per Todd Archer of ESPN Dallas. "As somebody that does this as my job, it requires the same skill to kick an extra point from where it was to where it's going to be. The skill set is the same. It requires you to be accurate in both acts.

"Now it'll be a little more distance, but by saying we're trying to add skill to the kick is almost saying we didn't possess that before, which I don't agree. Ask around the league--everybody is going to approach each kick the same way. A 50-yarder is just as hard as a 33-yarder to an extra point. You can't take mental breaks on any kicks because then you'll be out of a job."

The rule could be changed again next year, if the percentages remain too close to "automatic" in the eyes of the competition committee. Bailey sees this as a potentially slippery slope.

"What are we trying to accomplish out of this?" Bailey said. "What will be an acceptable percentage for extra points? Right now it's pretty much we make 100 percent, but now we back it up. OK, is 95 percent an acceptable baseline? Ninety-three percent? I can see this adding more value to our position if you're above whatever we set the baseline as during the course of the year."
Copyright FREEL - NBC Local Media