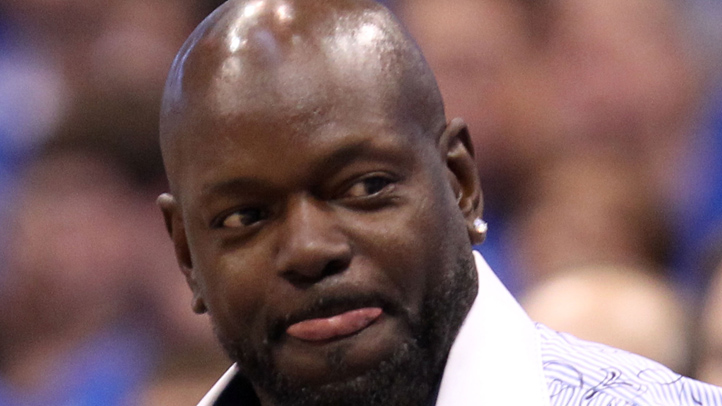 As Emmitt Smith himself will tell you, Emmitt Smith is the NFL's all-time leading rusher. As such, Smith took a lot of carries--an astounding 4,409 in all--and absorbed a lot of hits over his fifteen-year career, a fact that, as we learn more and more about the longterm physical ramifications of playing football in the NFL, is now something of a concern for the Hall of Fame back.

"At the end of the day, I'm concerned," Smith said recently, per the Dallas Morning News. "As the all-time leading rusher, I have taken more hits than probably anybody in the National Football league. I carried the football more than anybody in the National Football League. So, if I got somebody out here who has issues, why shouldn't I be concerned?"

Like everyone else, Smith was left in shock by the death of Junior Seau last week. Unlike everyone else, Smith played in the NFL for a decade and a half, a long career for any professional athlete, let alone a running back playing in the league before the popularization of the running back by committee approach. Smith said that Seau's death only exacerbated his concerns over the longterm effects of playing pro football.

"At the end of the day, it raised a level of concern for me as well," Smith said. "No one knows truly what Junior Seau was going through. No one knows if it was depression. No one knows what the situation may have been. We are all left to speculate what may have triggered it. But I can say this, for me to do something so personal to himself - he was not in the right state of mind. Obviously. Which lends someone to speculate on the circumstances around his death."
Stay on top of the latest Dallas Cowboys news with NBCDFW.com. Follow NBC DFW on Facebook or have breaking Cowboys news sent directly to your phone with Blue Star SMS alerts. Text "bluestar" to 622339 (NBCDFW) to subscribe, text HELP for more info, and text STOP to end the subscription. Message and data rates may apply.Read more about it here.
Copyright FREEL - NBC Local Media