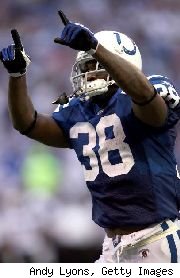 Nolan Ryan has a lot of pull in baseball, and rightfully so. He's right up there with guys like Roger Staubach and Tom Landry in terms of sports figures in Texas who probably could've run for governor, or still could in Staubach's and Ryan's cases, and actually have a really decent shot of winning.
With the announcement over the weekend that Ryan would be stripped of his role as the Texas Rangers' president of baseball operations and be the team's CEO instead, giving the president title to general manager Jon Daniels, the speculation began that Ryan could be out of the organization before the end of spring training.
Ryan still hasn't spoken to the media about the hierarchy change, which has added fuel to the fire, but Daniels took to local radio shows and to the print media to let it be known that he doesn't want Ryan leaving the organization after he's helped change the philosophy of the club, specifically in the pitching department, and helped build what has become a pretty strong brand.
Sports Connection
Connecting you to your favorite North Texas sports teams as well as sports news around the globe.
Rumors suggest the working relationship between Ryan and Daniels has soured in recent months, but Daniels said that is not the case.
"I think it's grown," Daniels told the Star-Telegram. "We're from different backgrounds and different perspectives, but there's a mutual respect. We don't always agree, but I think that's a healthy thing. You'd be hard-pressed to find two people who always do."
As we said earlier this week, Ryan has done a ton for the Rangers' organization, but what he's done doesn't even begin to approach with Daniels and his Ivy League braintrust of assistant GM Thad Levine and senior director of player personnel A.J. Preller have done. They built this team, not Ryan.
Everyone hopes Ryan sticks around for a long time, but if someone must go, it must be Ryan. One thing that would help a lot, one way or another, would be for Ryan to come forward and speak to the media and either clear the air or voice his displeasure.
Copyright FREEL - NBC Local Media