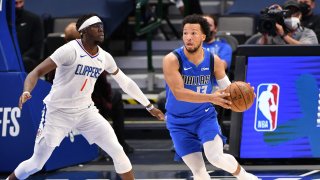 Dallas Mavericks point guard Jalen Brunson has filed a trademark application for his nickname, "The Brunson Burner."
Brunson filed the application on March 30, 2021.
The filing indicates that Brunson plans to launch a clothing line using the trademarked nickname.
Brunson has played for the Dallas Mavericks since 2018. He was the 33rd overall pick and was accorded a 4-year contract.