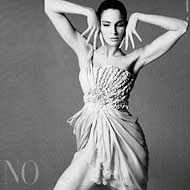 Hey, you have something in common with new Cowboys' first-round draft pick Byron Jones.
Like him, you're not a workout warrior.
Of course, the reason we're not labeled as such is because we sit on the couch eating three pizzas and drinking two liters while watching the NFL Draft. Jones, on the other hand, dodges the stereotype despite his remarkable scouting measurables.
Sports Connection
Connecting you to your favorite North Texas sports teams as well as sports news around the globe.
As in … a 44.5-inch vertical leap. A 3.94 time in the 20-yard shuttle. A head-turning 4.4-second 40-yard dash. And, of course, the unofficial world record of 12 feet, 3 inches on the standing broad jump.
Impressed? Go ahead, try it. Stand in one place and then, using nothing but your strength and balance and inertia, jump and land as far away from where you started as possible. If you're like me, clearing your shadow is an achievement.
During his combine spectacle, the cornerback basically broad-jumped from the court to the top of a basketball backboard. If those physical skills transfer to the football field, I'm already looking forward to Jones fighting the Giants' Odell Beckham Jr. for long passes.
"This is not a workout warrior that we drafted," Cowboys' head coach Jason Garrett said last night at Valley Ranch. "We drafted a football player who we really think plays the right way and has a chance to develop at a couple of different spots for us."
Jones will play corner, maybe safety and he can head up the Cowboys' American Ninja Warrior team.
And just for fun, Jones had one of the combine's highest Wonderlic scores at 33. But let's don't label him only a nerd, either.
A native Texan who was born in Duncanville and graduated from UT-Arlington, Richie Whitt has been a mainstay in the Metroplex media since 1986. He's held prominent roles on all media platforms including newspaper (Fort Worth Star-Telegram, Dallas Observer), radio (105.3 The Fan) and TV (co-host on TXA 21 and numerous guest appearances, including NBC 5). He currently lives in McKinney with his wife, Sybil, and two very spoiled dogs.
Copyright FREEL - NBC Local Media