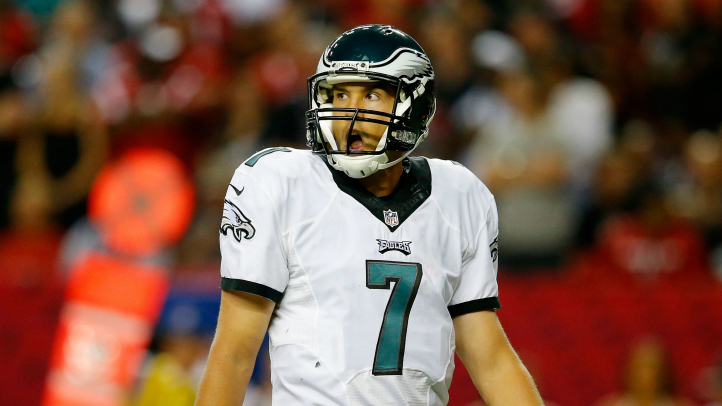 Sam Bradford is just fine after tweaking his ankle enough in the season opening loss to the Falcons on Monday night that the Eagles decided a precautionary MRI was in order.

The MRI came back clear and Bradford was not included on Wednesday's injury report.

"I knew everything was fine. They just wanted to check it out," Bradford said, per the Philadelphia Inquirer. "It didn't hurt. It wasn't sore."

The Eagles being cautious with Bradford doesn't come as any surprise. He missed all of 2014 with a torn ACL, and another nine games in 2013--with another ACL tear. Monday marked the first time Bradford had played in an NFL game in almost two years.

"It felt about as enjoyable as I remember it being," Bradford said. "I'll probably spend some extra time in the tub and extra time getting treatment in order to make sure to get the body back where it needs to be for Sunday."
Copyright FREEL - NBC Local Media