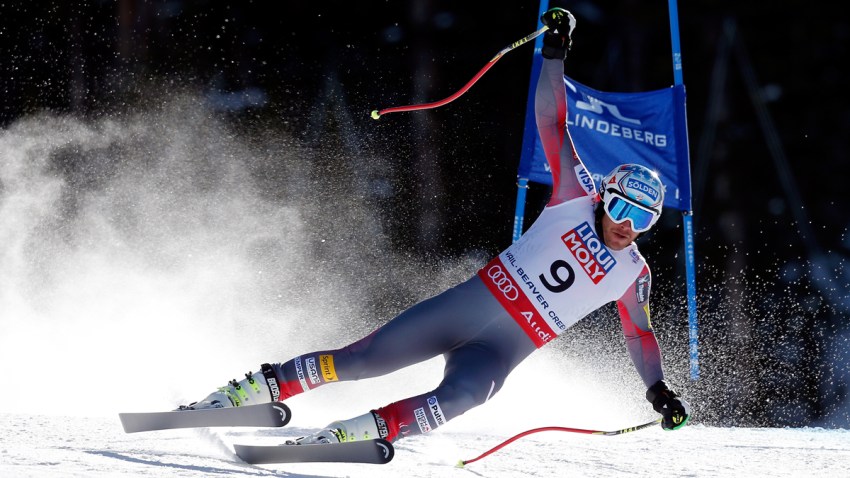 Bode Miller's world championships are now over. His career? On hold for the moment.
Miller underwent surgery to fix a torn right hamstring tendon when his ski appeared to slice him after a gruesome crash in a super-G race Thursday.
The injury is supposed to sideline the 37-year-old for at least two months.
Sports Connection
Connecting you to your favorite North Texas sports teams as well as sports news around the globe.
Might be longer. Maybe even for good.
The six-time Olympic medalist was on the fence about a return to ski racing next season long before the crash. He had back surgery in November and his aim was to return in time for worlds.
He did. But in his first race this season, he wiped out. A bad wipeout, too.
Miller's not the kind to return to the World Cup scene simply for a farewell tour or anything. That's not his style.
"If this is it, then I'll talk to my wife and make a plan," Miller said last month after squeezing in some training at Beaver Creek to test his back. "If my body feels good, maybe I keep skiing?
"I've had a remarkable run and put my body through so much. To expect it to come back again and not run into the same things you see 21-, 22-year-old kids running into? I'm not delusional.
"It's a risk."
On the course, he's all about risks. And for the first half of his race Thursday, he was vintage Miller.
"Bode was skiing outstanding," U.S. men's coach Sasha Rearick said. "He was going for it."
Then Miller's left arm hooked a gate, sending him spiraling out of control. Both of his skis popped off and he rolled head-over-ski-boots down the hill.
After coming to a stop, he slowly got up, gathered his skis, clicked back in and finished his run, even with a deep gash on his leg.
He waved to the crowd, perhaps one final nod to the fans who've always rooted for him because of his gambler's mentality.
"Bode is an exciting racer to watch," teammate Ted Ligety said. "He knew he had to put it on the limit in order to get on the podium today. "
This is the second straight world championships in which the Americans have lost a big name.
Two years ago at worlds in Austria, Lindsey Vonn tore ligaments in her right knee after a crash. She missed the 2014 Sochi Olympics following a second knee operation, but was able to return to the slopes this season and recently broke the all-time women's record for most World Cup wins.
There may not be a comeback quite like that in Miller's future, though with him, anything is possible.
Here are things to know heading into a women's downhill race Friday, with Vonn — of nearby Vail — the crowd favorite:
Copyright AP - Associated Press