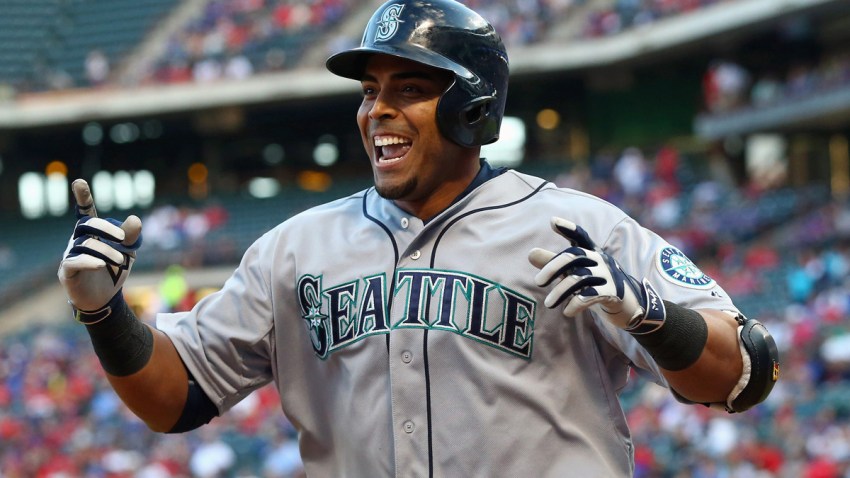 In a weekly post, we'll take a look around the AL West — what's happened so far, and what's on tap in the coming days.
1. Houston Astros (27-14) — Well, so far the Astros haven't fallen off like we thought they might after a hot start. It appears this team is for real, and it all starts with their lockdown bullpen. Much like the Kansas City Royals emerged out of nowhere last year, the Astros are doing this because if they have a lead after five innings, it's pretty much end of story. Next up: Today, 12:08 p.m., at Detroit Tigers.
2. Los Angeles Angels (21-19) — The Angels have been keeping pace with the Astros, but haven't been able to gain any ground on them over the last week, as they still 5 1/2 games out in the division despite winning seven of their last 10 games. Next up: Tonight, 6:07 p.m., at Toronto Blue Jays.
Sports Connection
Connecting you to your favorite North Texas sports teams as well as sports news around the globe.
3. Seattle Mariners (18-21) — The preseason favorite to win the division is still swimming below .500. Nelson Cruz has been a freaking animal, but Robinson Cano has basically become a non-factor. And as far as that standout pitching staff, the team still has problems winning when anyone other than King Felix is on the hill. Next up: Today, 11:35 a.m., at Baltimore Orioles.
4. Texas Rangers (17-23) — The Rangers are 10-9 in May after a horrid 7-14 record in April, so it's much better now, but that hole was a big one to dig out of. The Rangers are still waiting for some reinforcements and should get Josh Hamilton added to their lineup beginning Monday in Cleveland. Next up: Tonight, 6:10 p.m., at Boston Red Sox.
5. Oakland Athletics (14-28) — If there is any solace for Rangers fans to take out of this rough start, it's that the A's have been far worse and are possibly the worst team in the American League. That's just funny. Next up: Tonight, 6:10 p.m., at Tampa Bay Rays.

Copyright FREEL - NBC Local Media