The United States men's hockey team advanced once again in its against-the-odds quest for Olympic gold, beating Switzerland 2-0 in a tense encounter to take on the Finns in Friday's semifinals.
Zach Parise scored twice in the third period of the quarterfinals match-up, once on a power play and another in an empty net with 11.2 seconds left. The game ended with the same margin of victory as the earlier encounter between the two teams at the Winter Games when the Americans won 3-1.
While the U.S. icers were the favorites in their matchup Wednesday after an upset win over Canada gave them top seeding, the marquee matchup was Canada vs. Russia.
But expectations for a tightly contested match were dashed when Canada raced out to a 3-0 lead in the first period en route to a 7-3 finish over the mighty Russians. It marked the first time in 50 years Canada notched an Olympic win over their rival from Europe.
Later on Wednesday, Finland defeated Czech Republic 2-0. Like the Americans, Finland had also been considered a B-tier team going into competition, beneath Canada, Russia and Sweden. Forward Teemu Selanne said Finland's next match up with the U.S. would be a bruiser.
"We want to play our best game that night, and whatever happens, we can live with that," he said.
While the US hockey team continues in its longshot bid toward Olympic gold, downhill ski star Lindsey Vonn wiped out in her latest medal attempt and may have ended her Vancouver experience on Day 13.
During the giant slalom on Wednesday, Vonn lost control around a right turn, breaking her right pinkie in the hard crash landing. She also fell in the slalom leg of the super-combined last week, but her latest injury may keep Vonn from competing in her final race Friday.
"I'm just a little bit beat up right now," Vonn said. "Things don't seem to be quite going my way."
She added: "I was hoping for something today. I was charging. I was skiing hard. I'm disappointed in myself now that I made that mistake. I can only keep smiling. I know I was skiing well."
That left her teammate Julia Mancuso, the defending Olympic champion, the best hope to grab a gold to go with the pair of silver medals she's already won. But Mancuso had to stop midway through her run and start over because Vonn was still on the side of the course injured.
Mancuso finished 18th -- and tearfully stalked off the course after showing anger over the Vonn disturbance.
Vonn said she felt bad about interfering with her teammate's run -- the latest in what has become a war of words between the two star skiers.
"She's mad. She's frustrated. She's probably mad at me," Vonn said of her teammate. "I feel terrible, and I hope she understands. I definitely didn't want that to happen."
Earlier Wednesday, Mancuso was quoted by Sports Illustrated saying that the team has been marred by a "popularity contest" and hinted that she is angered by a favoritism towards Vonn.
"People are having a hard time reaching their potential because it's such a struggle for attention," she said. "You come to meetings after races and it's like it's a bad day if Lindsey didn't do well."
Vonn responded by saying she was "hurt" by the suggestion and that she supports her teammates.
"I try to support Julia as much as I support all the other team mates. I have been racing with Julia since I was a little kid and yes we are competitors but I always support her and it has definitely hurt me that she has said some negative things about me.
"All I can do is continue to support her like I always have done and hope that she reciprocates that.
"I am always proud that an American is doing well and I was proud of her for being on the podium in downhill in super combined and it just bums me out," she said.
In better news for Team USA, the American women's short track relay team grabbed the bronze medal in the 3,000-meter relay with a time of 4:14.081. Allison Baver (Sinking Spring, Pa.), Alyson Dudek (Hales Corners, Wis.), Lana Gehring (Glenview, Ill.) and Katherine Reutter (Champaign, Ill.) became the first US team to medal since 1994 when the Americans also came in third.
They were edged out by China, who set a new world record time of 4:06.610 followed by Canada at 4:09.137.
Earlier, Apolo Anton Ohno skated through the 500 heats, positioning himself for a final gold run. But first the defending Olympic 500 champion must advance through the quarterfinals and semifinals on Friday to make it to that night's big event.
After 13 days of competition, the Americans overall have a 4-medal edge over Germany in the standings, though both nations and Canada are tied at seven golds apiece.
On Thursday evening, American teenagers Rachael Flatt and Mirai Nagasu will try to add to the U.S. medal stack when ladies' figure skating concludes. The fifth- and sixth-placed skaters face stiff competition in Korean world champion Kim Yu-na, Japan's Mao Asada and Canadian Joannie Rochette, who stole the show on Tuesday by taking third place in an emotional short program just two days after her mother's sudden death.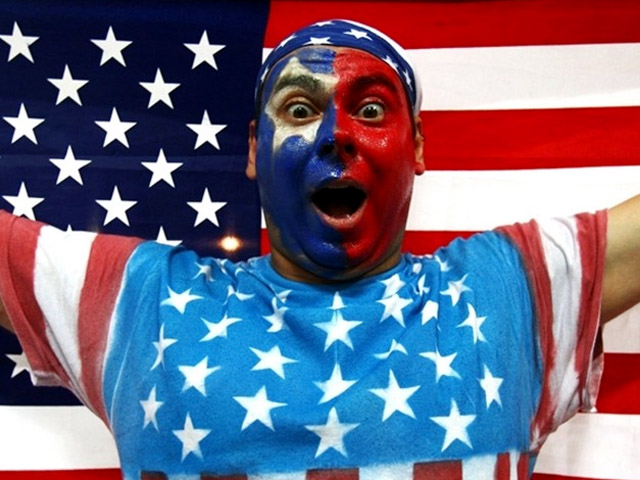 The Vancouver Winter Games are in full swing...
Get more of our complete coverage
Check out some long-lost Olympian twins.