Mikaela Shiffrin's days-long wait for her shot at giant slalom ended in gold and a highly anticipated women's ice hockey preliminary match does go Team USA's way, plus a plethora of crashes in snowboard cross — there was no shortage of must-see action Wednesday at 2018 Pyeongchang Olympics.
Shiffrin Wins Giant Slalom Gold in Pyeongchang Debut
Team USA's Mikaela Shiffrin had a golden Pyeongchang debut.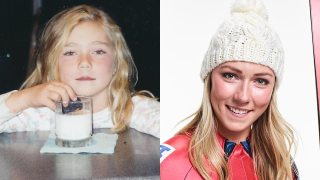 Mikaela Shiffrin's Childhood Photos She used a hard-charging final run to win her second career Olympic gold medal. Noway's Ragnhild Mowinckel earned silver and Italy's Federica Brignone took bronze.
Shiffrin seeks gold in as many as five events at these Games. She was a favorite in the giant slalom and will be in the slalom, scheduled for Thursday night. But skiing two races in two days shouldn't be a problem for Shiffrin — World Cup races are often held on consecutive days.
Watch: Mikaela Shiffrin Claims Olympic Giant Slalom Gold

Must-See: Mikaela Shiffrin on Overcoming the Pressure of Being a Gold Medalist

The Knierims Skate With Heavy Hearts, Finish 15th in Figure Skating Pairs
Married pairs figure skaters Alexa Scimeca Knierim and Chris Knierim finished 15th in the final. Germany won gold, China took silver and Canada earned bronze.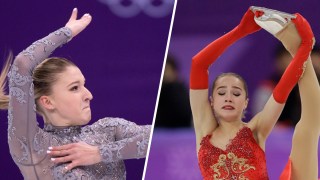 Funny Faces of Figure Skating The Knierims became the first Americans to land a quad twist in an Olympic competition when they hit the four-revolution element in the pairs free skate. The rest of their program didn't go nearly as well — they were out of synch on their combination spin and a bit shaky on their throw triple flip.
But the couple revealed they skated right after seeing the news of the deadly Florida high school shooting, and it made it hard for them to focus. Alexa said she was "emotionally drained" as she broke down in tears after the performance.
Watch: Germans Win Gold in Pairs' Figure Skating; Knierims Finish 15th

Must See: Love at First Sight for The Knierims

Norway's Svindal Wins Gold in Men's Downhill
After a postponement due to inclement weather, athletes finally had a chance to go for gold in men's downhill.
Aksel Lund Svindal won the men's downhill in Pyeongchang on Thursday, making the 35-year-old Norwegian the oldest-ever Olympic gold medalist in Alpine skiing.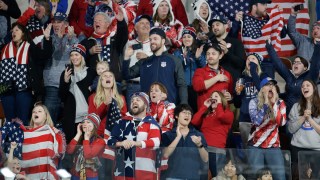 Olympics Fans Wear Their National Spirit in Pyeongchang Svindal was one of Norway's formidable "Attacking Vikings" who wrested the gold from the defending champion, Austria's Matthias Mayer, who finished ninth. Svindal was 0.12 seconds faster than Norwegian teammate Kjetil Jansrud, who took silver. Beat Feuz of Switzerland took bronze.
Team USA's Bryce Bennett finished in 16th place.
Watch: Wind Calm for Men's Olympic Downhill

Must See: Norway's Attacking Vikings

Canada Bests US in Women's Hockey 2-1
Canada scored twice in the second period in a 2-1 win over United States in women's hockey Thursday.
Welcome to Pyeongchang: A Look Inside the 2018 Olympic Venue Of the five women's hockey finals in Olympic history, four were played between the U.S. and Canada, building what may be the biggest international rivalry in the sport, women or men.
Both the U.S. and Canada have guaranteed they're through to the semifinals of the 2018 Games by beating Finland and the Olympic Athletes from Russia, so this match was mainly about pride. It was also very likely a preview of the gold medal game, since both teams will be heavily favored in the semifinals.
Watch: USA vs Canada Ends in Thrilling Fashion, U.S. Falls 2-1

Must See: Referee Gets Caught in the Middle of Intense Rivalry

Men's Snowboard Cross Final: Two Americans Nearly Made the Podium
France's Pierre Vaultier successfully defended his gold medal in men's snowboard cross, becoming the second athlete to win back-to-back gold medals in the discipline. Australia's Jarryd Huges earned silver and Spain's Regino Hernandez took bronze.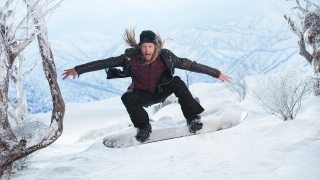 Model Olympian: Hagen Kearney American snowboarders Nick Baumgartner and Mick Dierdorff finished fourth and fifth, respectively, after crashing on the same jump during the big final. Australia's Alex Pullin also went down on the same part of the course and finished sixth.
Watch: Ouch! Snowboard Cross Filled With Crashes

Must See: Snowboard Cross 101