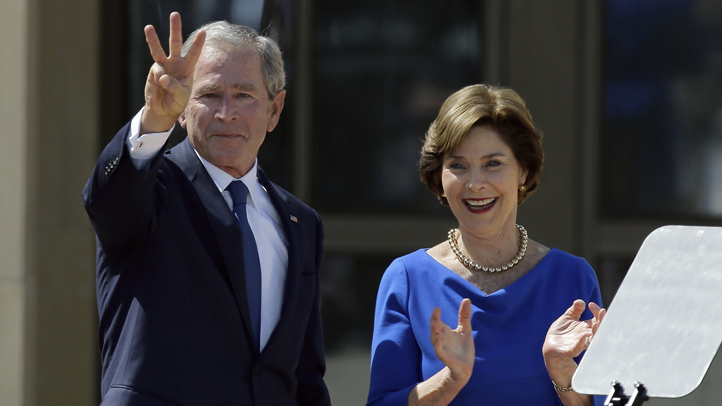 A portion of U.S. 75/Central Expressway may be renamed for former President George W. Bush.
Texas House Bill 3520 by State Rep. Dan Branch passed with a unanimous vote in the Texas House of Representatives Wednesday.
The bill renames a stretch of U.S. 75 from Knox-Henderson to Northwest Highway in Dallas to honor the former president.
Politics
Politics from around the world.
That stretch includes the portion of the expressway that leads to the campus of Southern Methodist University, where the George W. Bush Presidential Center is located.
However, the name change may create some confusion -- the President George Bush Turnpike, named after the first President Bush, intersects with U.S. 75 further north.
The portion of U.S. 75 would be named George W. Bush Expressway and the cost of changing road signs on the highway, if approved, would be covered by private donations.
The bill still requires approval from the Texas Senate and the signature of Gov. Rick Perry, who was Lt. Gov. under George W. Bush when he was governor of Texas.