Every year, I team up with toy expert Laurie Schacht to find out which toys are likely to fly off the shelves during the holiday season. Today, we're starting out with what experts are calling the HOTTEST toys of the year.
Hairdorables (just play)
Hot new surprise dolls that combine fun, fashion and lots and lots of gorgeous colorful hair!
Noah and her girl squad have "Big Hair Don't Care" attitudes and love to share their passions with the world via the Hairdorables channel on YouTube.
Each doll is based on one of the 12 iconic girls from the Hairdorables videos, and these BFFs live up to the "Hairdorables" name with a variety of unique luxe hairstyles in vibrant colors!
Just pull, peel, and reveal 11 surprise accessories and fashions that unwrap the unique personality, style, and talent of the Hairdorables girl hidden inside!
There are 36 Hairdorables dolls to collect in Series 1, including 2 rare and 1 ultra-rare, for mix-and-match outfits and endless styling possibilities.
Ages: 3+
MSRP $12.99
Available: Amazon, Target, Walmart
VEX Battling Boxing Robots (HEXBUG)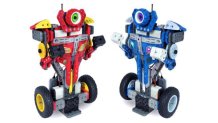 The kit comes with one Mock Rocker Bot, a Boxing Bot with more than 380 snap-together pieces.
Once kids build and assemble their own robots, these smart-tech self-stabilizing boxers are ready for a match.
The robots feature a smart-tech self-stabilizing feature that uses a gyroscope and an accelerometer.
After building them, kids can drive and control the bots using the free VEX Pilot mobile app. The app can be used to control the robot's every action, from deciding when to left punch, right punch, or double jab.
Ages: 8+
MSRP: $89.99 (single) and $149.99 (two-pack)
Available: Target, Amazon, Hobby Lobby, Michaels, and HEXBUG.com
Air Hogs Supernova (Spin Master)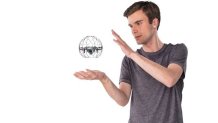 Step into the future with the Air Hogs Supernova. Kids can control Supernova with the power of their hands!
Kids can master more than 30 moves and nine Super Tricks, perfecting maneuvers that range from simple to complex.
Equipped with an intelligent on-board system, this drone has five motion sensitive sensors and an interactive LED light core that responds and reacts to your movements.
With a few waves of your hands, different combinations of gestures will let users perform amazing tricks.
Ages: 8+
MSRP: $39.99
Available: Amazon, Target, and Walmart
LEGO Hogwarts Hall
NBC 5 Responds
Responding to your consumer needs and connecting you to your money.
[[499340221, C]]

Build and recreate a magical fantasy realm from the Harry Potter movies with this detailed 4-level LEGO
Hogwarts Great Hall Harry Potter building kit, featuring a fireplace, benches, tables and reversible house banners, plus the Grand Staircase tower with a spiral staircase, potions room, treasure room, sorting hat, Mirror of Erised and lots of magical artifact accessory elements.
This fantasy role-playing castle toy includes 10 minifigures and buildable Basilisk and Fawkes creatures, plus Hedwig and Scabbers figures.
Ages: 9+
MSRP: $120
Available: Target Walmart Amazon
Crayola Crayon Melter
[[499339651, C]]

This new art tool enables kids and DIYers to melt crayons and use wax to create in different ways.
In less than a minute, kids can create designs with liquefied crayons on a variety of unique surfaces like wood, glass, and canvas. The possibilities are countless, all using classic crayola crayons.
The sleek, compact design is safe, easy to use and has a low-heat tip for worry-free creativity.
Age: 8+
MSRP: $24.99
Available: Amazon, Target, Walmart, Crayola.com
3Doodler Create+ 3D Printing Pen (3Doodler)
[[499339761, C]]

The best back to school item for anyone (like I) who spent way too much time doodling in their school textbooks and notebooks
Create anything in 3D, from boxes and frames, to cell phone cases, robots, famous structures, jewelry and much, much more. If you can think it in 3D, you can Doodle it in 3D.
For those looking for simpler, WOW projects, try doodling your name, a 3D box and a loop-de-loop. As you can attest, all three look pretty spectacular on-camera.
The 3Doodler Create+ includes more than 600 feet of plastic of Doodling fun right out of the box thanks to multiple packs of PLA and ABS plastic in each box.
As you know, we also have a bevy of kits that can be purchased along with the Create+ including purses and clutches, to engines, robotics, famous landmarks, vases, candle holders and much, much more.
Age: 12+
MSRP: $79.99
Available: Amazon, 3Doodler.com and a bevy of national retailers including Michael's and soon to be Target and Walmart.com
BLACK FRIDAY/CYBER MONDAY
Mustang (Rollplay)
[[499340381, C]]

Cruise the yard and the sidewalk in superior style on the Rollplay 6V Mustang!
This battery- powered ride-on that has the look and feel of the original Mustang's classic aesthetic.
Gas pedal-activated power makes this truly unique ride-on go up to 2.5 mph at forward and reverse speeds controlled by a gearshift in a center console.
Features realistic engine noises and horn, and working LED headlights
Includes integrated MP3 player aux cord and radio with speakers
Opening door allows children to get in and out of the vehicle easily
Clear windshield and folding mirrors and rubber traction strips on tires for sturdy cruising
6-Volt battery and charger included with the car.
30-minute assembly required
Backed by a limited 1-year warranty (vehicle) and limited-6 month warranty (battery)
Suggested maximum weight of 77 lbs
Age: 3+
MSRP: $199.99
Available: Target
DreamWorks Spirit Riding Free by PLAYMOBIL: Lucky's Happy Home
[[499340581, C]]
Come for a visit at Lucky's Happy Home on the frontier. Arriving in Miradero from the big city, Lucky isn't sure she will ever fit in, but this home is her safe haven.
Walk into the kitchen with all the furnishings, where Aunt Cora is cooking dinner on the stove and the table is set for a delicious meal.
Outside, Lucky visits Spirit before she heads off to school, reminding him of their upcoming adventures.
Upstairs, you'll find spacious rooms for the whole family. Lucky keeps a poster of her mom in her room so she'll always remember her.
Set includes large house, Lucky, Aunt Cora, Spirit, pots and pans, dishes, utensils, table and chairs, fencing, friendly goose, and lots of other accessories.
Age: 4+
MSRP: $99.99
Available: Playmobil.us
Kids First Coding & Robotics (Thames & Kosmos)
[[499339931, C]]

Meet Sammy. This cute little peanut butter and jelly sandwich is actually a robot that teaches coding principles and skills to children in grades K-2.
You don't need a tablet, smartphone, or computer to program this robot; programs are created by simply laying down a sequence of physical code cards. As the robot drives over the code cards, an OID optical scanner on the bottom of the robot reads the code cards one by one and loads the program. Next, place the robot on a grid made of map cards, and the robot runs the program.
This robot kit also teaches physical engineering and problem solving skills through a series of building and coding lessons. A full-color illustrated manual guides users through the coding lessons and the assembly of different models.
Age: 4+
MSRP: $129.95
Available: Amazon
Lil Nature Babies (HEXBUG)
[[499340331, C]]

Cute animals react to touch! Press on its belly, head or back and hear your animal's playful personality come to life.
20+ animal sounds, and each character has its own unique calls!
Collectible creatures include: Lin the Panda Bear, Zane the Black Rhino, Sami the Snow Leopard, Sura the Polar Bear and Waya the Grey Wolf.
Each character includes a keychain so you can carry your Lil' Nature Baby around with you on your backpack, wallet, or clothes!
Habitats include a Bamboo Grove and Mountain Falls for Lin, the Savannah Plains with Zane, Icy Cavern for Sura, Frosty Peak for Sami and a Forest Den for Waya.
All the cute characters are endangered species, potentially awareness for their status through parental and children discussion.
All the interactive playsets can be connected or used as standalone units.
Large playsets even light up, perfect for a nightlight.
Both small and large playsets include one Lil' Nature Babies single.
Age: 3+
MSRP: $9.99 (singles) $19.99 (small playset) $24.99 (large playset)
Available: August 2018 at Target, Amazon, HEXBUG.com
R/C Hobby Elite Off-Road Attak (Maisto Tech)
[[499340111, C]]

Hobby styling and performance in a monstrous package!
Full-color printed, vacuformed truck body.
Wide, aggressive stance, and beefy, off-road tires, the Off-Road Attak is ready for anything.
Approximately 14.5-inches long and 14-inches wide!
Ready to run – batteries are included.
2.4 GHz for top performance..
Up to 4 players can drive at one time and place (with their own vehicles).
115 foot (35 meter) control range.
Pro-style controller with proportionate speed control.
Rapid electronic battery charger included.
Steering alignment adjustment.
Age: 3+
MSRP: $60
Available:
Beasts of Balance + Expansion Packs (Sensible Object)
[[499339501, C]]

Beasts of Balance is an award-winning augmented reality stacking game of dexterity, strategy and creation. Thought of as Jenga for the 21st century, Beasts of Balance challenges players work together to stack a tower of "beasts" while scanning each piece through the play base into the connected app as they build.
Within the app, magical worlds of creatures are created, and the players must keep the world in balance as they reach new high scores. But they must be careful: if the tower is knocked down, then it's game over!
New for 2018 are the first expansions to Beasts of Balance, including a competitive gameplay mode called Battles and new beast play-pieces such as a flamingo, angler fish, chameleon, and Legendary Beasts.
In Battles, players use augmented reality Battle cards to scan and fight against their opponents to become ruler of the digital world.
Age: 7+
MSRP: $99
Available: Amazon, Apple, Barnes & Noble