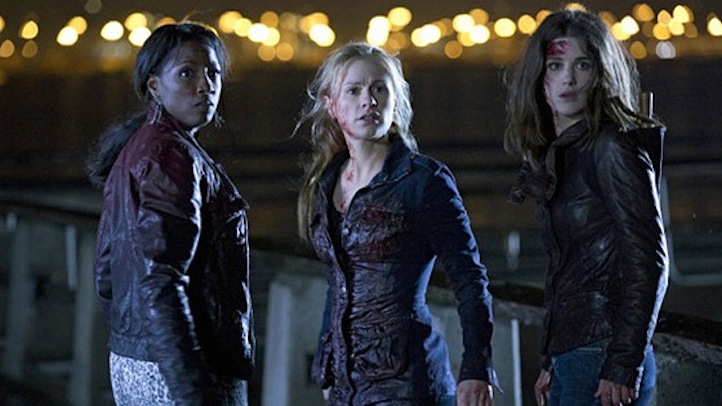 "True Blood" forever.
The seventh and final season's premiere of the HBO hit series is drawing near (June 22, to be exact), and the network has finally released the first trailer for the beginning of the end. And what did we learn? No. One. Is. Safe. (Gulp!)
In the trailer above, Sookie's (Anna Paquin) narration reveals that the government is kind of over helping people, leaving them as Happy Meals with legs for the infected vamps, while the good people of Bon Temps are turning on each other. "There's no one left," Sookie says.
VIDEO: Watch the first creepy promo for "True Blood's" final season
After "True Blood's" ending was announced, HBO president Michael Lombardo promised fans "a fantastic final chapter of this incredible show."
"'True Blood' has been nothing short of a defining show for HBO," Lombardo said in a statement.
Series creator Alan Ball added, "I'm deeply grateful to HBO for being true partners and collaborators, and, of course, to the viewers who chose to spend Sunday nights in Bon Temps with us."
"True Blood" premieres Sunday, June 22 on HBO.
Copyright E! Online