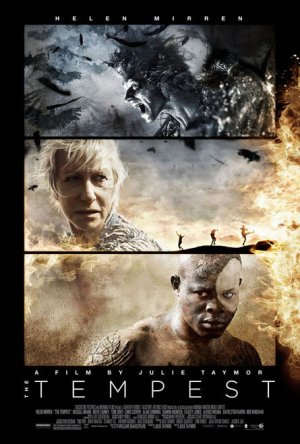 Julie Taymor is one of the most visually inventive directors working today and the trailer for her film adaptation of Shakespeare's "The Tempest" will do nothing to tarnish that reputation.
Now, there's a downside to taking big risks--whether your an artist or an investment banker--and that's total failure. To be frank, some of this trailer looks positively silly, and not in a good way.
Helen Mirren as a female Prospero makes perfect sense, Djimon Honsou as Caliban looks great, and the pairing of Russell Brand and Alfred Molina as Trinculo and Stephano is inspired.
Rounding out the already great cast is Alan Cumming, David Strathairn, Chris Cooper, along with newbies Felicity Jones and Reeve Carney as the young lovers Miranda and Ferdinand.
As promising as this looks, however, Taymor's forthcoming Broadway musical "Spider-Man, Turn Off the Dark" is one of the most ridiculous ideas we've ever heard.