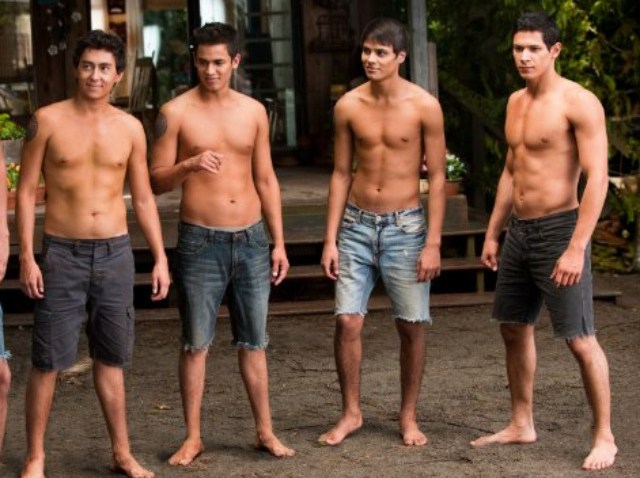 The thought of "Twilight" audiences likely conjures up images of screaming teenage girls, but make room for the guys.

Buried in the flurry of information about the monster weekend opening of "Eclipse" is a very interesting detail -- the guy audience is expanding in the franchise by macho leaps and bounds.
"I think we're speaking to the evolved 'Twilight' audience in this film," producer Wyck Godfrey told PopcornBiz.
According to Summit Entertainment, women accounted for 80 percent of the audience in "New Moon," but only 65 percent of "Eclipse." So 35 percent of the movie-goers this time around were guys, up from 20 percent last time around.

That's no chump change.

It's no secret that Summit has been courting the guys, playing up the action in the third "Twilight" installment as a major factor. Even the trailer featured more drumbeats of war -- as the coming army of bad vampires approached Forks -- than any other movie.

While they were not exactly putting "Eclipse" commercials on ESPN, there was guy outreach that paid off.

The producers made a point of keeping the core audience happy by sticking to the books and ensuring that Taylor Lautner continued to whip his shirt off at every opportunity. But at the same time, the movie attempted to make sure that no audience member was left behind, including the guys.
Next stop -- Twilight Dads. It's gonna happen.